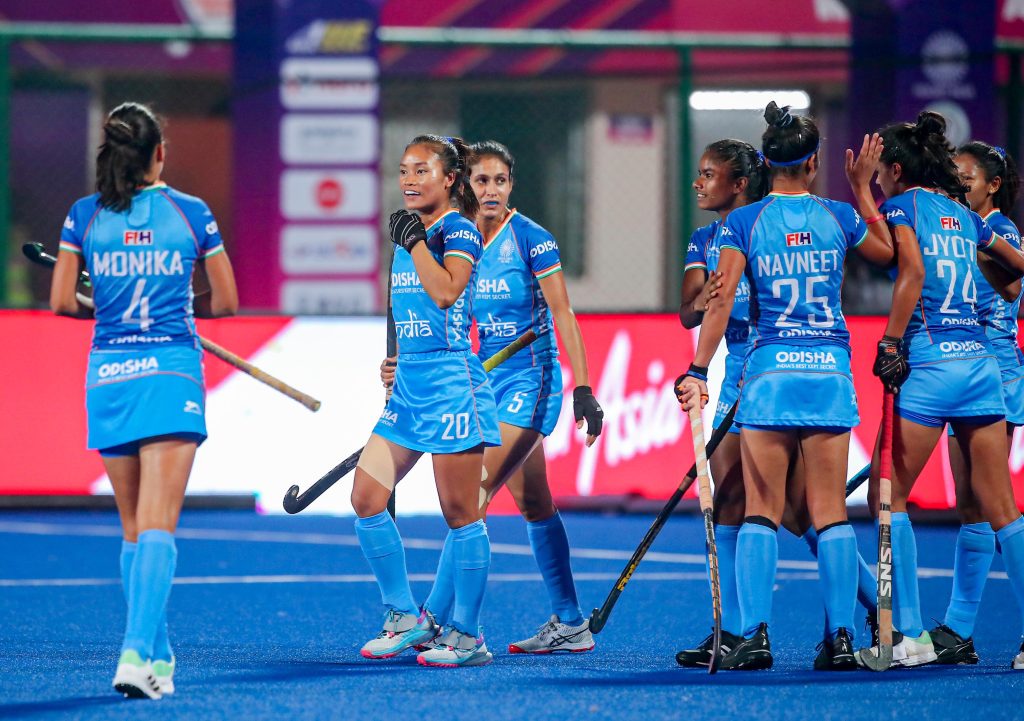 Ranchi, Oct 27 (IANS) The Indian women's hockey team kicked off its campaign in the Women's Asian Champions Trophy here in emphatic fashion as they defeated Thailand 7-1 in their first game of the tournament on Friday.
Sangita Kumari scored thrice in the 29th minute, 45th and 46th minute while Monika (7'), Salima Tete (15'), Deepika (40') and Lalremsiami (52') were other goal scorers for India, while Supansa Samanso (22′) netted a solitary goal for Thailand.
As anticipated, India aggressively started the match, coming close to an early goal when Lalremsiami found herself in a scoring opportunity and executed a no-look reverse shot, narrowly missing the target. Just a minute later, Monika (7′) secured a goal with a powerful and precisely placed shot, granting Team India a well-deserved lead.
Even after taking the lead, India didn't let up the pressure on Thailand, resulting in two penalty corners within a short time frame. The home side capitalised on the second one, as Salima Tete (15′) calmly directed the ball into the goal after it was deflected by Thailand's goalkeeper. The first quarter concluded with India having a 2-0 lead.
With the focus on staging a comeback, Thailand commenced the second quarter with an aggressive approach, making numerous entries into the circle. Their efforts bore fruit when Supansa Samanso (22′) netted a goal from a penalty corner, narrowing the deficit.
However, India maintained their offensive momentum and was quick to respond as they extended their lead when Sangita Kumari found herself in a perfect position (29′) to slot the ball into the net following a deflection by Thailand's goalkeeper.
The remainder of the second quarter witnessed no more goals, as India entered the halftime break with a 3-1 advantage.
In the third quarter, the Indian team displayed their relentless desire to increase their goal tally by consistently penetrating the circle, thereby exerting pressure on Thailand and inducing mistakes.
This strategy proved effective when Deepika (40′) skillfully found the back of the net after receiving a splendid scoop pass from Vandana Katariya that split Thailand's defence.
India's dynamic hockey continued to yield results as Sangita Kumari (45′, 46′) swiftly scored two more field goals within a minute, securing her third goal and extending India's lead to 6-1 by the conclusion of the penultimate quarter.
However, the excitement didn't end there, as Lalremsiami (52′) also managed to score in the fourth and final quarter, sealing India's impressive 7-1 triumph over Thailand.
India will next take on Malaysia in their second encounter of the tournament on Saturday evening.