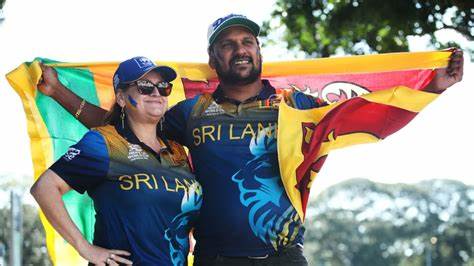 Colombo, Oct 27 (IANS) Sri Lanka Cricket (SLC) unveiled their first 10-over competition, Lanka T10, to be played from December 12-23. The player auction will be conducted on November 10 with all the matches being held in Colombo.
There are also plans to host a women's T10 league at the same time.
Apart from the Men's T10, there are also plans to host the first-ever Women's T10, which will run parallel with the Lanka T10, featuring some of the best women players from all over the world.
There will be six men's teams in the tournament, which will be named after six iconic Sri Lankan cities, which have played a significant role in shaping cricket in Sri Lanka.
"Cricket has been continuing to evolve and T10 is the latest form to enter the fray, and is becoming a popular format in the game. We are delighted to be a part of this newer venture and are confident that the initial version of Lanka T10 will be a success story.," said SLC president Shammi Silva in a press release.
The Lanka T10 is being organized by T Ten Sports Management in consortium with T Ten Global Sports and Innovative Production Group.
"We have not only established T10 as a legitimate format of the game over the years but also the most entertaining one," said Shaji Ul Mulk, Chairman of 10 Ten Sports.
Sri Lanka are now the second ICC Full Member country to approve a T10 league. The first was the Zimbabwe Cricket-backed Zim-Afro competition played in July. Sri Lanka also hosts the Lanka Premier League, a six-team T20 competition that was last played in August 2023.
Player registrations for Lanka T10 have already begun and it will close on 5th November, while all current players will be included in the Auction through SLC's internal process.