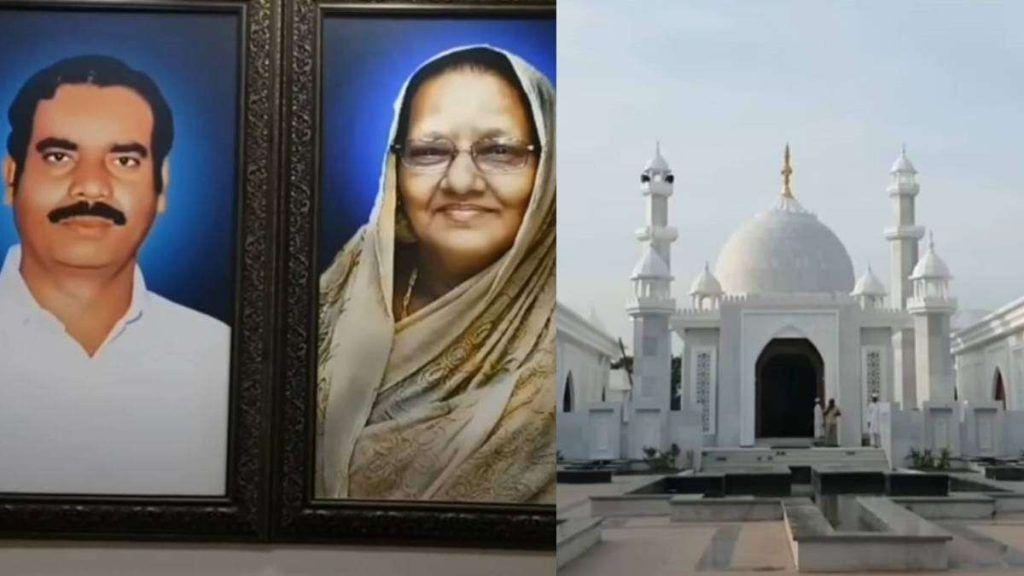 Chennai, June 11 (IANS) In a unique love for his mother, a Chennai-based businessman has constructed a mini Taj Mahal in memory of his mother.
The mini Taj Mahal constructed at a cost of Rs 5 crore at Tiruvarur in Tamil Nadu which is the hometown of the businessman is drawing crowds from across the state.
Amrudeen Sheik Dawood Sahib is a hardware businessman in Chennai and the only male member among the five siblings. His father Abdul Kader Sheik Dawood was a businessman in Chennai and dealt with leather goods. However, Abdul Kader Sheik passed away while his children were very young.
His wife, JailaniBeevi was a person who did not give up easily and struggled hard to run the business and to bring up the five children, including four girls. All the children grew up and after the four sisters were married off, Amrudeen Sheik also got married.
In 2020 JailaniBeevi passed away, which was a major shock to Amarudeen, as he was the one who had helped his mother from a very tender age in the shop and was always moving around with her. She passed away on a new moon day and Amarudeen decided to feast 1,000 people on every new moon day with biryani.
However, Amarudeen thought that this was not enough and later came across the idea of constructing a mini Taj Mahal for his mother. He bought one acre land at his ancestral village, Ammayiappan, and with the support of a builder friend started constructing the monument.
He bought marble from Rajasthan and made pathways and walkways around the monument just like in the Taj Mahal at Agra and on June 2, the monument was opened to the public.
It has meditation centres where people of all faiths can meditate and a madrasa where 10 students are presently staying.
Amarudeen, however, did not give publicity to the Taj Mahal of the South and people came to know of this through word of mouth.