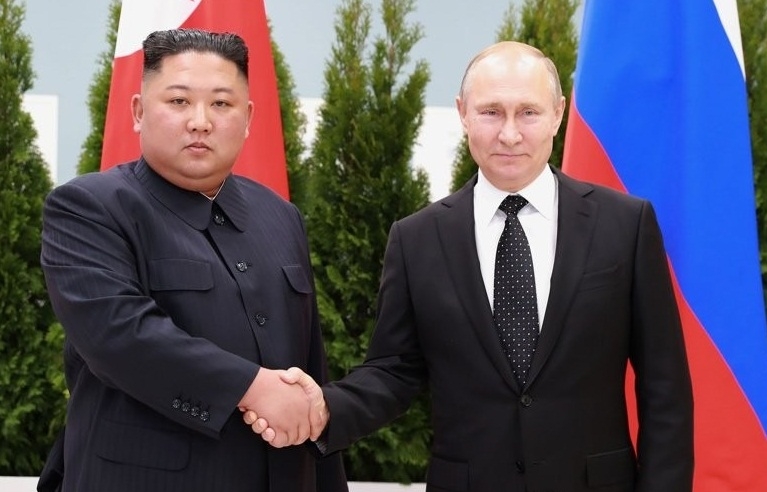 Seoul, June 12 (IANS) North Korean leader Kim Jong-un has voiced his willingness to build closer strategic ties with Russia in his congratulatory message to Russian President Vladimir Putin over Moscow's key national holiday, Pyongyang's state media said on Monday.
In the message sent on the occasion of Russia Day, Kim said friendly relations between the North and Russia are a "precious strategic asset" and his country will make efforts to ceaselessly develop such cooperative ties, according to the North's official Korean Central News Agency (KCNA).
Russia Day is celebrated on June 12 to mark the adoption of the Declaration of State Sovereignty of the Russian Soviet Federative Socialist Republic in 1990, reports Yonhap News Agency.
The North's leader affirmed "his willingness to strive for closer strategic cooperation between the DPRK and Russia", the KCNA said in an English-language dispatch, using the acronym of the North's full name, the Democratic People's Republic of Korea.
Kim said the Russian people's struggle to counter hostile forces' move to deprive Moscow of its sovereignty and security has entered a "new decisive phase" and his people are extending "full support and solidarity" for Russia, the KCNA added.
Kim's message appears to reaffirm the North's support of Russia in Moscow's war with Ukraine.
The North has been strengthening its close ties with Russia despite international condemnation over the war, amid allegations that Pyongyang has provided arms to Moscow for use in the war.