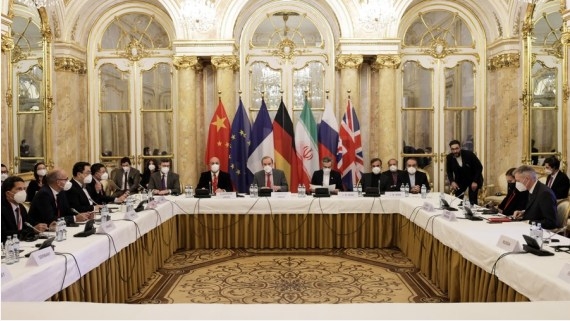 Tehran, June 12 (IANS) Iran's atomic chief has said that his country has developed "complicated" nuclear technologies under difficult conditions and amid the enemies' threats and sanctions.
President of the Atomic Energy Organisation of Iran (AEOI), Mohammad Eslami, made the remarks on Sunday in an interview with Iran's state radio channel Radio Goftogoo.
He added that the Iranian youths and scientists have managed to make significant nuclear achievements on the back of their commitments and without dependence on foreigners' capacities, Xinhua news agency reported.
Turning to Iran's "peaceful uses" of the nuclear technology, he said the government seeks to increase the generation of nuclear electricity and production of radiopharmaceuticals.
Eslami noted that Iran plans to raise its production of radiopharmaceuticals by at least six times.
In an interview with Tehran-based Ettelaat newspaper, which was published on Saturday, the AEOI chief said Iran's enrichment of uranium to a high level of purity was aimed at removing the sanctions.
Iran signed a nuclear deal, formally known as the Joint Comprehensive Plan of Action (JCPOA), with world powers in July 2015, agreeing to put some curbs on its nuclear programme in return for the removal of the sanctions on the country. The US, however, pulled out of the deal in May 2018 and reimposed its unilateral sanctions on Iran, prompting the latter to drop some of its nuclear commitments according to the laws adopted by the Iranian parliament.
The law mandated the government to restrict inspections of Iran's nuclear facilities by the International Atomic Energy Agency and accelerate the development of the country's nuclear programme beyond the limits set under the JCPOA.
The talks on the JCPOA's revival began in April 2021 in Vienna. No breakthrough has been achieved after the latest round of talks in August 2022.