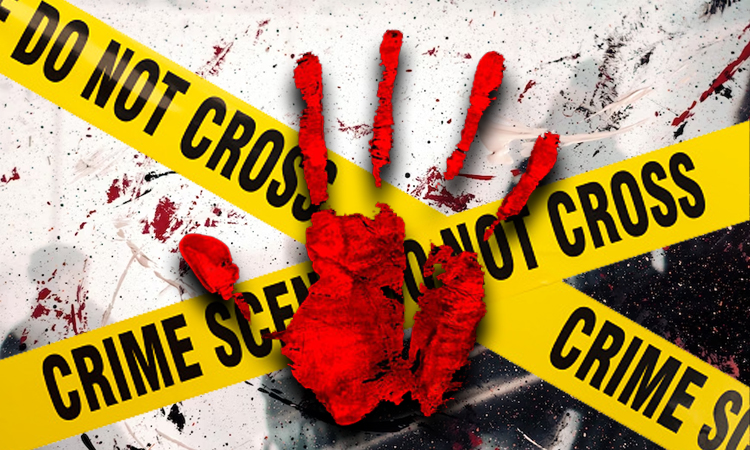 New Delhi, Oct 28 (IANS) The autopsy of the body of a Swiss woman found near a school in west Delhi on October 20 with its limbs and legs bound with chains, was conducted on Saturday.
The post-mortem was done after getting a "go ahead" from the Switzerland Embassy, a police officer said on Saturday.
"We have been coordinating with the Switzerland Embassy. While we are yet to get confirmation on the identity of the person, the embassy had given a go ahead for the autopsy," said Deputy Commissioner of Police (west), Vichitra Veer.
"The autopsy report regarding the cause of death will be received in the coming days," said the DCP.
A 33-year-old man Gurpreet is accused of killing the Swiss woman, identified by police sources as Nina Berger.
As per sources, during interrogation, he had claimed that he was in touch with her due to his father's gemstone and astrology business.
According to the police, Singh claimed to be an expert in black magic, astrology, and mind powers. He told the interrogators that he utilised these abilities to establish a connection with Berger and persuade her to come to India. He frequently discussed his father's business, the art of healing through gemstones, and astrology techniques with her.
Upon inspecting his phone, police also discovered that he was engaging in conversations with other foreigners, offering his purported "healing" services. This possibly links the case to the police's human trafficking theory.
Police also recovered various documents, including the passport of the deceased and visa from Gurpreet's possession. A laptop, mobile phone, and other documents, which are suspected to belong to Berger were also recovered and sent to the FSL.
Meanwhile, the police are reviewing CCTV footage and interviewing hotel staff at two establishments in West Delhi where Berger was staying from October 11 to October 17.
According to a statement given to the police by Gurpreet during interrogation, he had met Berger in 2021 during his visit to Switzerland, and their friendship had developed into a close bond. Gurpreet frequently travelled to Switzerland to meet her.
Over time, he expressed his desire to marry her, but she rejected his proposal.
The police discovered over Rs 2 crore in cash from Gurpreet's residence in Janakpuri. Further investigation revealed substantial financial transactions through Gurpreet's bank account, leading the investigators to notify the Income-Tax authorities.
These high-value transactions and the unaccounted cash raised suspicions that the case might be related to human trafficking.
The cuts and some burn marks on the victim's body also indicate that she was tortured before being killed. Even the locks and chains, with which the woman was found tied, were bought just two days ago by the accused from a market in West Delhi.