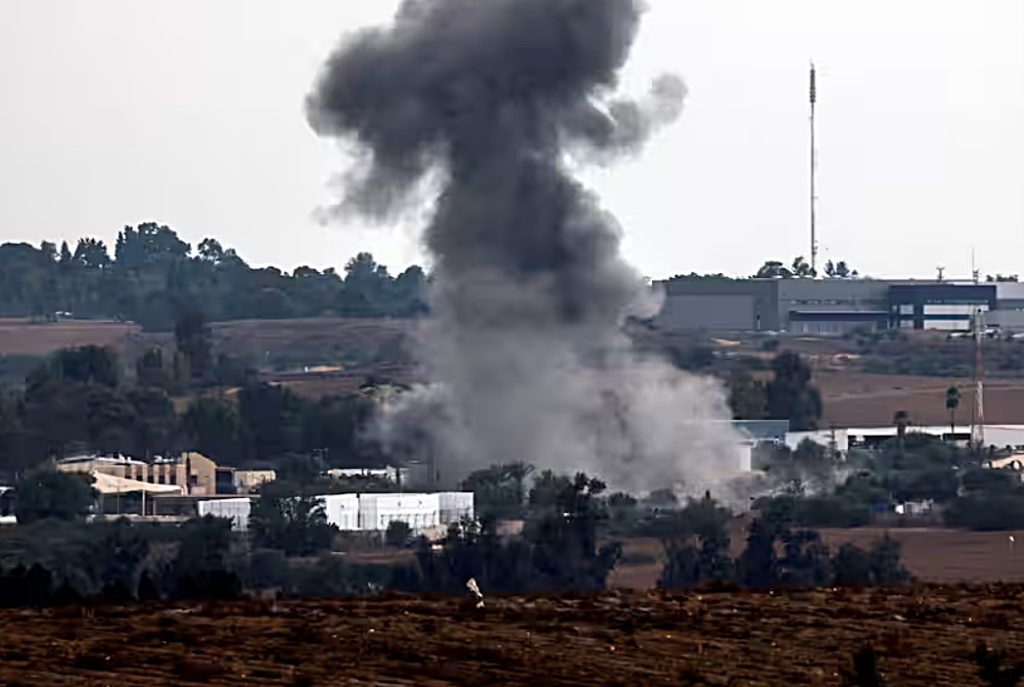 Tel Aviv , Oct 28 (IANS) The Israel Defense Forces (IDF ) on Saturday struck Hezbollah targets in Lebanon, in response to the missile and rocket attacks.
Three people were injured in Tel Aviv after a Hezbollah fired rocket hit a building here.
The IDF in the statement said that it had carried out an overnight air strike in South Lebanon against the Hezbollah attacks carried out on Friday.
The IDF also said that it had intercepted a surface to surface missile fired by Hezbollah on Saturday morning from Lebanon.
The Hezbollah had launched antitank guided missiles on Friday against Israeli positions near Avivim and also the Misgav Am area on Northern Israel.
The IDF said that there were no injuries in the attack by Hezbollah.
The Hezbollah which is an Lebanese militant group had fired several rockets and mortars at Israeli positions and Israeli towns since the Hamas attacked Israel October 7.
Six Israeli soldiers ,47 Hezbollah men and 6 Palestinians were killed in the attacks and counter attacks.