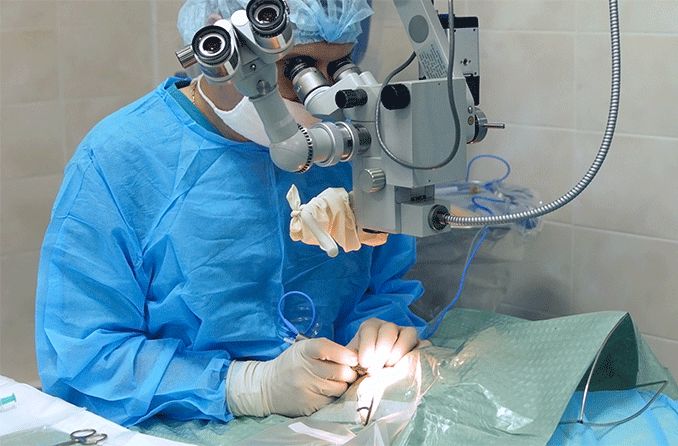 Gandhinagar, Aug 13 (IANS) Under the 'Rashtriya Netra Jyoti Abhiyan' initiative, Gujarat not only reached its cataract surgery target for 2022-23, but also exceeded it by 504 per cent, performing 6,36,428 surgeries against an intended target of 1,26,300.
The state stands as a national front-runner with a rate of 10,000 cataract surgeries per 10 lakh population. The state is already ahead of the 2023-24 target with an 81 per cent completion, performing 1,23,975 surgeries.
The 'Rashtriya Netra Jyoti Abhiyan' is a three-year campaign of the Government of India, aimed at reducing blindness prevalence to 0.25 per cent by May 2025. Individuals aged 50 and above, who are blind or visually impaired due to cataract, are entitled to free surgeries.
Aligned with the Central government's initiative, Gujarat Chief Minister Bhupendra Patel launched the 'Cataract Blindness-Free Gujarat' campaign in 2022. More than 8 lakh successful operations have been performed under this campaign, covering all 33 districts and eight municipal corporation areas of the state.
The first of the four-phase campaign included a vision survey for people over 30; followed by registration of visually-impaired patients; patient surgeries; and follow-up action. Around 50,000 female ASHA workers were trained to facilitate vision tests through an 'E-card'.
Additionally, hydrophobic intraocular lenses are provided free of charge after operations, reducing postoperative complications.
In an effort to streamline the process, the Health Department of the Gujarat government has launched a dedicated website – cataractblindfree.gujarat.gov.in – providing all necessary information, from primary registration to follow-up services.