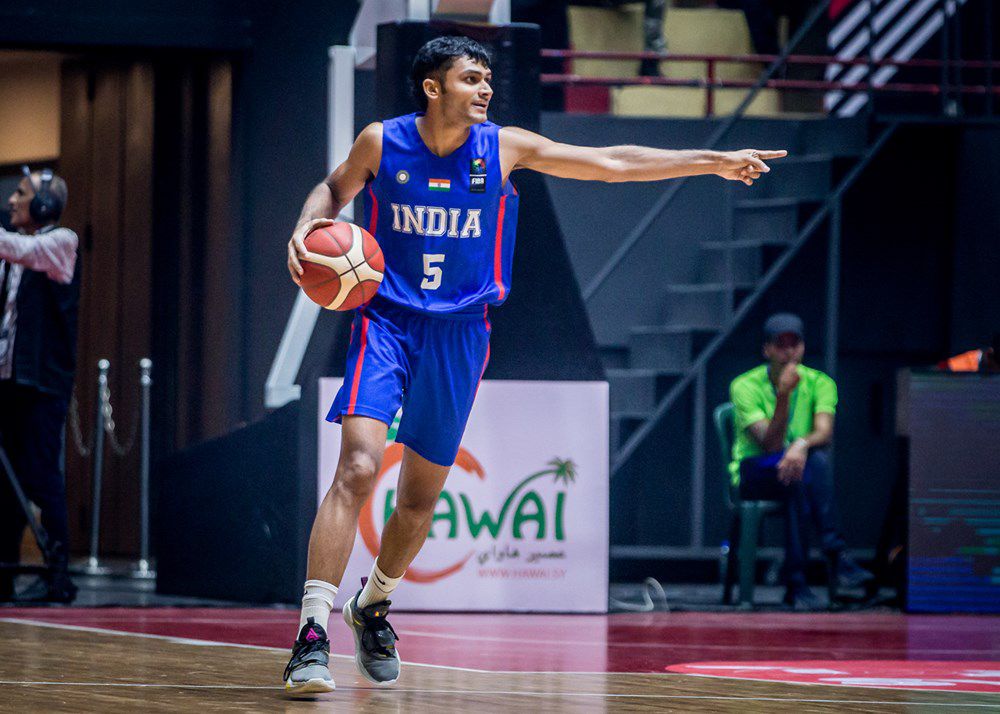 Mumbai, Aug 13 (IANS) The Indian men's basketball team maintained its chances of qualifying for the 2024 FIBA Men's Olympic Qualifying Tournaments, beating hosts Syria and Indonesia in their first two matches in the six-team Pre-qualifier Asia Championship in Damascus, Syria.
On Sunday, India defeated Indonesia 90-74 in their second match to collect four points from two matches and are sharing the top spot with Bahrain, who have also won both their matches so far.
India got off to a superb start as they won the first quarter 25-16 and the second quarter 25-20 to take a good lead of 50-36 at half-time. Indonesia put up a good fight in the third quarter, tightening their defence to restrict the Indians as both teams scored 19 points each.
India scored 21 points against 19 managed by Indonesia in the fourth and final quarter to win the match easily. Muin Bek Hafeez top-scored for India with 15 points while Palpreet Singh Brar made nine rebounds while Vishesh Bhriguvanshi and Hafeez made five assists each.
India had started the event with an 85-74 victory against Syria at the Al-Fayhaa Sports Arena, on Saturday. India surged to an early 31-16 lead in the first quarter and though the hosts outscored the visitors 19-17 in the second quarter, the Indians won the third quarter 23-18 to further extend their lead. Though Syria dominated the fourth and final quarter 21-14 but that was not enough in the end.
For India, Pranav Prince topscored with 21 points and also had seven assists while Palpreet Singh Brar and Amjyot Singh collected six rebounds.
India will next play Kazakhstan in their third match on Monday.
The FIBA Olympic Pre-Qualifying Tournament Asia 2023 started on August 12, the Indian basketball team has returned to international competition after a suspension of four months by FIBA, the world governing body of basketball.
The event includes Bahrain, Kazakhstan, Saudi Arabia, Indonesia and Syria besides India and are fighting for the lone spot in the main qualifying event early next year.
Initially, the Republic of Korea and Chinese Taipei were also part of the competition but later pulled out citing security concerns and doubt of travelling to a violence-hit Syria. Their withdrawal forced a schedule change.