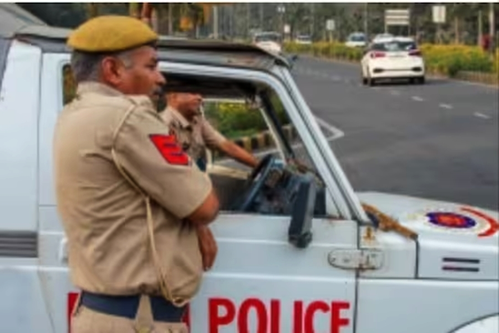 New Delhi, Aug 13 (IANS) The officers of Delhi police went into a frenzy on Sunday night as at least four PCR calls were received related to suspicion of bombs 'placed' at four different places in the national capital.
With Independence Day just around the corner, several police teams were rushed to the scenes with bomb and dog squads.
According to reports, the first call was about a suspicious bag found at Shram Shakti Bhavan; another reported a 'bomb' placed at Red Fort, the venue of the main I-Day function; the third was about an abandoned bag found at Kashmere Gate ISBT; while the fourth call was made to the PCR about a suspected bomb in Sarita Vihar.
Immediately, two-dozen police teams from different districts were formed to investigate the calls, and all nearby areas of each location were cordoned off.
A police officer said that a CISF personnel made a PCR call regarding an abandoned bag found at the Shram Shakti Bhavan. Later, it was found that the bag belonged to an electrician.
At the Red Fort and Kashmere Gate ISBT, the PCR calls were made using the internet. The police didn't find anything suspicious there.
Similarly, at Sarita Vihar, the police breathed a sigh of relief after nothing suspicious was found.