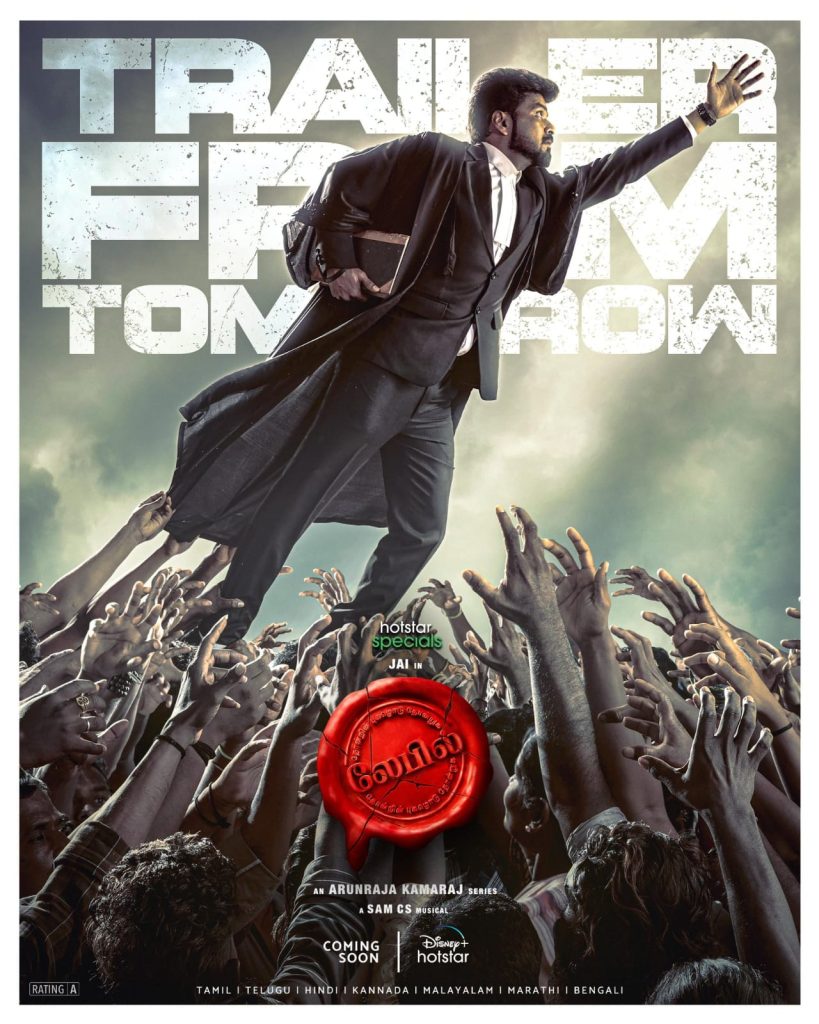 Chennai, Nov 5 (IANS) Tamil actor Jai's upcoming legal-action-vigilante-thriller series 'Label' has released another trailer, this time showcasing both the actor going full on Daredevil while also showcasing its violence, as well as its morose nature, as the lawyer takes the fight to the mob.
The trailer reveals a new side to the series, as this time it isn't just focused on Jai but rather the villains he faces both legally and 'illegally'. At this point, the trailer pretty much confirms that the series is very much a masala style vigilante thriller.
But the violence in the series is more than what was expected because instead of the typical fashionable gangster like violence, the mob is much more grounded and rather than guns they use cleavers and knives to stab people to death.
While Jai on the one hand is focusing on breaking the labels, there is some underlying mockery of the legal system as well as norms, because everything falls under a label and that is exactly what Jai is focused on.
On the one hand, the actor is thrashing villains but on the other hand he isn't invincible, because he is shown getting hurt as he has now gotten involved in a war, and now he has no choice but to fight.
The VFX is top quality and doesn't disappoint. Maintaining both masala as well as rootedness, 'Label' is very similar to the 'Daredevil' series in some terms, as it is a lawyer who breaks the law to punish criminals.
A very high production feature, the series looks visually astounding and is made all the more intense in tone with the music.
A release date has not yet been announced, but the series, starring Jai, Tanya Hope and Mahendran in key roles, is expected to start streaming in 2023 on Disney+Hotstar.