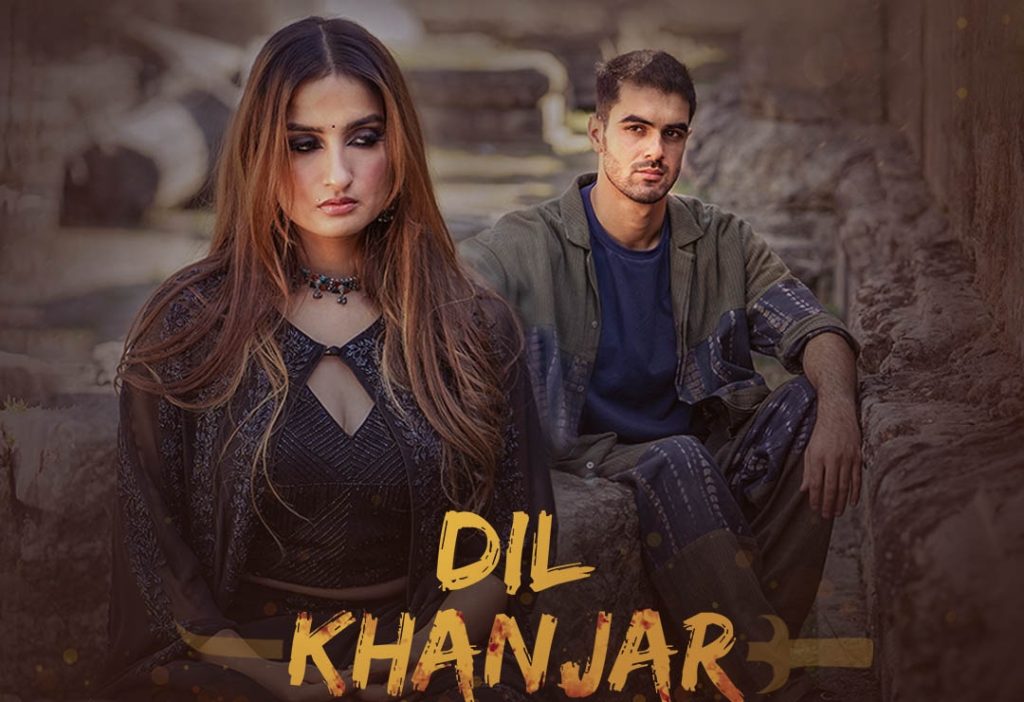 AKSHAY ACHARYA
Mumbai, June 21 (IANS) Singer-songwriter Rashmeet Kaur, who impressed audience with her rendition of 'Bajre Da Sitta', has released a new song titled 'Dil Khanjar' which hit the airwaves on Wednesday on the occasion of World Music Day.
What sets the song apart is the fact that it draws inspiration from the nostalgic vibe of 1990's music and Sonu Nigam's songs. The 1990's remain a memorable era in Indian mainstream music as the landscape for non-film music radically changed with the introduction of the private television channels in the mid-1990s. This was the time when indie pop was in all its glory.
Rashmeet's song attempts to teleport the audience to an era gone by.
Talking about how the song came into existence, Rashmeet told IANS: "The inception of 'Dil Khanjar' stemmed from my good friend Danish Renzu, who conceptualised and directed the music video. He shared with me the incredible lyrics penned by Sunayana Kachroo from Boston. These captivating lyrics became the foundation of the song. I vividly remember the genesis of our creative journey."
She continued: "It was during a cab ride in Mumbai after one of our meetings. Danish, and I were together, and we started jamming to 'DilKhanjar'. It sounded great, so I quickly recorded the composition on my phone's voice recorder. Once I got home, I continued working on it, refining the melodies and arrangements. Saurabh, the talented music producer of the song, joined me in shaping it further. And that's how a Dil Khanjar' came to life."
The song incorporates several elements with regard to the sound and texture. If the audience experiences a vibe similar to A. R. Rahman's 'Satrangi Re' from the Shah Rukh Khan-starrer 'Dil Se..' then they're absolutely right as it was a conscious choice on the part of makers.
Rashmeet said that the song also finds inspiration in the "riff-oriented compositions like 'Tu Hi Tu, Tu Hi Tu Satrangi Re'.
She said: "The intention was to create a commercially appealing and melodically rich track with a foundation rooted in traditional raag-based melodies. Regarding the sound production, our aim was to craft a catchy and addictive tune that would linger in the listener's mind. We achieved this by employing repetitive and looping musical elements, ensuring that the base melody remains consistent and memorable. The central hook, 'DilKhanjar Khanjar' formed the core of the composition and served as a starting point for building the rest of the song around it."
She further mentioned: "In terms of texture, there are sections in the first verse where we wanted to incorporate animalistic sounds. To achieve this, I utilised a lip roll technique to generate a vocalisation that resembled animalistic noises. This raw recording was subsequently processed and crafted to blend seamlessly as an integral element within the song."
When asked what is that one thing about music that she feels has been lost out in this age of the Internet and artificial intelligence, the singer told IANS: "One crucial element that seems to have diminished is the commitment and extensive practice that individuals used to embrace in the past. Nowadays, there appears to be a lack of belief in the value of practice, as people tend to merely follow fleeting trends without investing genuine effort. The notion of practice, in its true essence, refers to diligently engaging with one's art or craft on a daily basis, constantly striving to improve both as an individual and as an artiste."
"It seems that fewer individuals are dedicating themselves to continuous learning, instead seeking immediate gratification and rapid outcomes. I feel like very few people who constantly and consistently work on their art and craft and themselves," she added.
She also spoke about mainstream music not being able to look beyond the low-hanging fruits of remixes.
She shared: "It's hard to say why mainstream music seems stuck. Maybe people aren't really exploring new music and artists. But then again, there are so many talented independent artists out there making great music. When it comes to mainstream Bollywood music, it often feels like it's the same old stuff being recycled. What we really need is to bring in fresh concepts like the revived version of 'Coke Studio' even though it's not novel, like 'Coke Studio Bharat'."
"We should be experimenting with different genres, languages, and folk music. It's important to have platforms and people who support folk music, original compositions, and meaningful music that goes beyond just following trends. We need more individuals who are willing to invest in new and experimental music instead of investing in funding the same old sounds," she concluded.
'Dil Khanjar', released under TM Music, is available to stream across major audio streaming platforms.