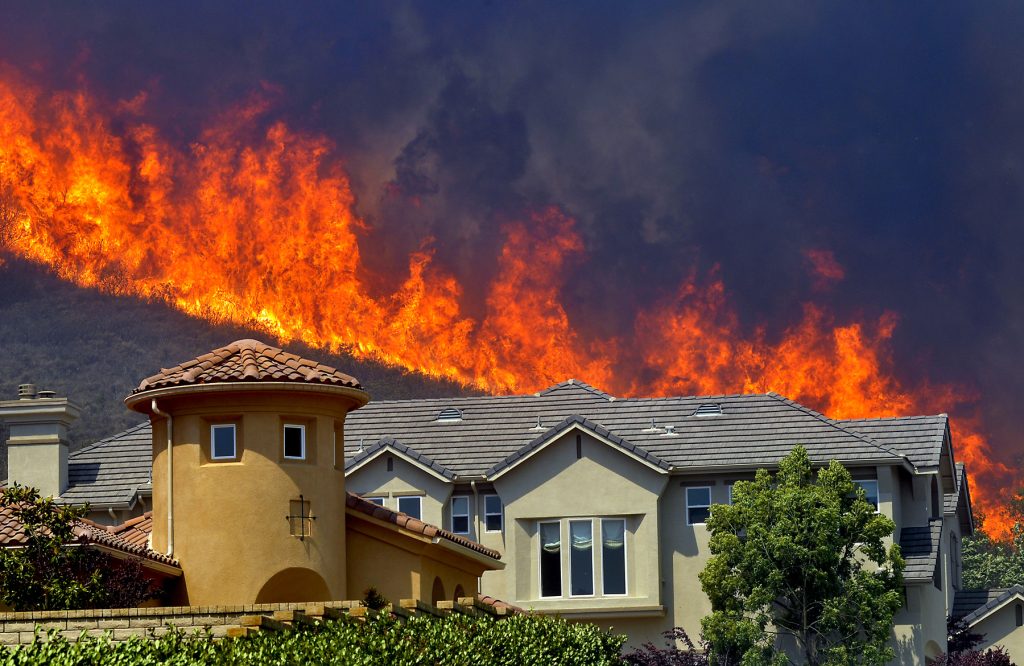 Los Angeles, Aug 5 (IANS) A wildfire raging across the US states of California and Nevada since July 28 has so far spread to 94,009 acres of land.
The fire, dubbed York Fire, was first reported on private property in the New York Mountain Range inside California's Mojave National Preserve (MNP) and crossed the state border lines into Clark County of Nevada on Sunday, reports Xinhua news agency.
It is California's largest fire of the year.
According to InciWeb, an interagency all-risk incident information management system available to the public and media, the fire was estimated at 63 per cent containment and the full containment was expected by August 14.
Containment had been steadily increasing over the past days, thanks partly to monsoon rains that slowed the fire's advance, local media reported, adding that containment lines had been built and reinforced by over 400 firefighters.
Since the incident occurred in a rural area, there is no evacuation order currently, but the local ecosystem was threatened by the blaze.
MNP was best known for its biodiversity, especially iconic Joshua trees and desert tortoises.
Joshua trees only grow in the Desert Southwest and far northwestern Mexico.
One of the densest Joshua tree forests is within the burning area.
It's unclear exactly how many Joshua trees and other plant and animal life had been lost to the blaze, an MNP spokesperson told CNN on Thursday.
Firefighters had to suppress the fire while carefully protecting resources such as cultural histories, threatened wildlife, and rare plants commonly found in the region, InciWeb noted in its latest report Thursday.
It added they had collaborated with natural and cultural resource specialties including wildlife biologists, plant ecologists, archaeologists and geologists.