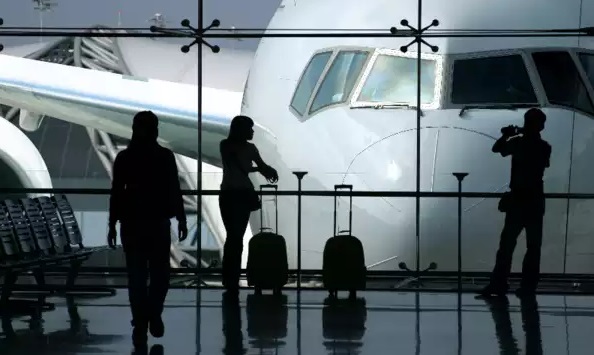 Meenakshi Iyer
New Delhi, July 1 (IANS) While historical evidence suggests that Indians have been moving abroad since ancient times, large scale emigration took place with British imperialism taking root in India and across the world.
Beginning 1834, Indians were sent as indentured labourers to work on sugar plantations in British colonies, like Guyana, Mauritius, Fiji and South Africa.
Thereafter, political persecution and search for better economic pastures were some of the factors that led to spurt in immigration, but in recent times, rather than being seen as victims, Indians are playing leadership roles, making remarkable contributions towards their adopted country's economy, community and polity.
India has the largest diaspora population in the world with 18 million people from the country living outside their homeland in 2020, according to a report by the UN.
At present, over 200 people of Indian descent occupy leadership positions in at least 15 countries, which includes US Vice President Kamala Harris, UK Prime Minister Rishi Sunak, Guyana President Irfaan Ali and World Bank President Ajay Banga to name a few, says an Indiaspora report.
According to government data, more than 16 lakh Indians have renounced their Indian citizenship since 2011, including a whopping 225,620 in 2022 alone, averaging around 618 per day.
Based on this year's Henley Private Wealth Migration Report, 6,500 millionaires are set to leave India in 2023, while statistics from the Global Wealth Migration Review show that 2 per cent of the country's millionaires have already flocked overseas in 2020.
While the staggering numbers beg a reason, the Indian government has said that individuals renounce Indian citizenship "for reasons personal to them".
Since India doesn't allow dual citizenship, taking up the citizenship of another country results in the cancellation of Indian citizenship.
"The principal reason why people migrate is economic well being. Everyone wants a better life and their hope is that they would find it in another country," Amit Dasgupta, former Consul-General of India in Sydney, told IANS.
"In sociology, this is referred to as 'the push factor'. You are pushed out to a place which offers better prospects," Dasgupta said.
Many Indian students who go for higher studies abroad also end up settling there as these countries provide them better jobs with attractive pay scales.
According to the latest Education Ministry data, more than 770,000 Indian students went abroad to study in 2022 — a six-year high.
Also, many Indian students find it tough to find jobs after returning home, which is why they apply for permanent residency in their country of study.
More than 90 per cent of the students do not wish to come back to India, say estimates.
When it comes to India's rich, they want to swim in foreign waters to diversify their fortune, set up alternative residencies, conduct business and pursue a better quality of life even though India continues to be an attractive environment for business activity and corporate growth.
A 2020 Global Wealth Migration Review report said that among many reasons why people make the decision to migrate to other countries is safety of women and children, lifestyle factors like climate and pollution, financial concerns including taxes, better healthcare for families and educational opportunities for children, and to escape oppressive governments.
A low passport score of a country can also make individuals emigrate. A higher passport index ranking ensures one gets better access to travel visa-free to many countries.
The Indian passport registered the largest global fall in the Passport Index 2023 — ranking at 144th position this year with a mobility score of 70.
This means Indians can travel to 21 countries visa-free, and need a visa for 128 countries.
In contrast, a Greece or Portugal residency card provides Indians visa-free travel across all Schengen countries.