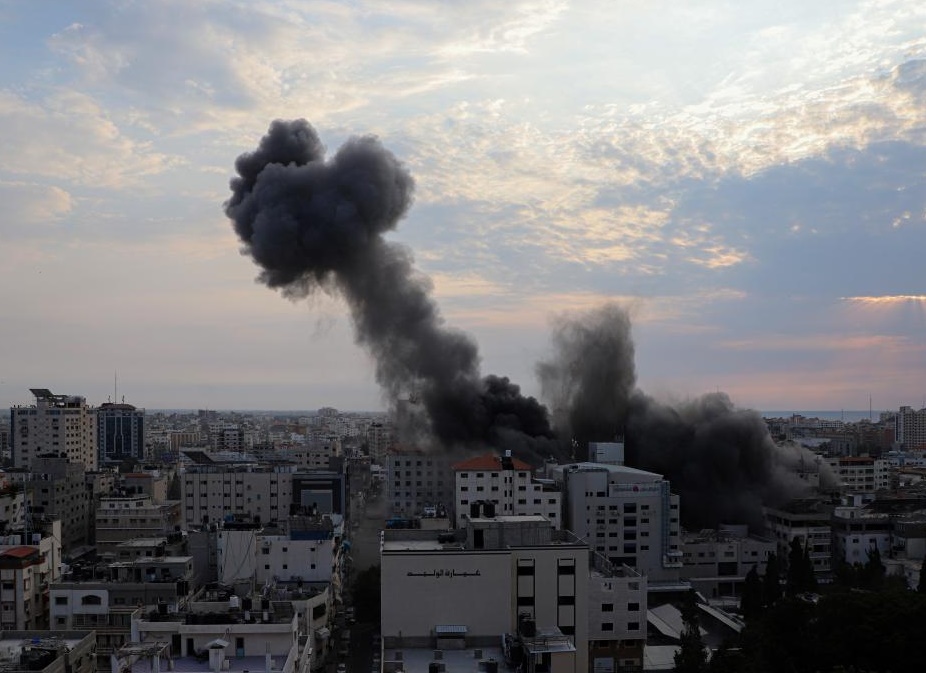 Washington, Oct 9 (IANS) US Defense Secretary Lloyd Austin has confirmed that the Pentagon is moving an aircraft carrier, warships and jets to the eastern Mediterranean and will also give Israel additional equipment and ammunition in the wake of the Hamas attack on the Jewish state, which President Joe Biden termed it an "unprecedented and appalling assault".
In a post on X late Sunday night, Austin said: "I just spoke with Israeli Defense Minister (Yoav) Gallant to reaffirm the unwavering support of the US for Israel's right to defend itself. I also provided him with updates on resources, including munitions, on its way to Israel to help meet urgent IDF (Israel Defense Forces) needs."
In a statement, the Pentagon said that under Austin's direction, the Department of Defense is moving the "US Navy aircraft carrier USS Gerald R. Ford (CVN-78), the Ticonderoga-class guided missile cruiser USS Normandy (CG60), and the Arleigh-Burke class guided missile destroyers USS Thomas Hudner (DDG 116), USS Ramage (DDG 61), USS Carney (DDG 64), and USS Roosevelt (DDG 80) into the Eastern Mediterranean in proximity to Israel".
Separately, the Defense Secretary also said that the Pentagon had "taken steps to augment US Air Force F-35, F-15, F-16 and A-10 fighter aircraft squadrons in the region", Xinhua news agency reported.
He added that the US government "will be rapidly providing the IDF with additional equipment and resources, including munitions"
The first round of American security assistance to Israel "will begin moving" on Sunday "and arriving in the coming days", Austin added.
Since the Palestinian militant group Hamas launched its attack on Israel on October 7, more than 700 people have been killed in the Jewish state, while over 400 Palestinians were also dead, according to authorities, reports CNN.
Meanwhile, hundreds of people are still reported missing.
Among the victims are at least 260 people whose bodies were found at the site of an Israeli music festival, according to rescue teams.
Hamas gunmen shot at fleeing attendees and took others hostage during the event on October 7 near the Israel-Gaza border.
Besides Israeli nationals, the US has claimed at least 7 American have been killed, while Ukrainian President Volodymyr Zelensky said that two Ukrainians have also lost their lives in the attack.
Mexican and Brazilian nationals are also believed to be among the dead.
In its latest update, the militant group claimed that it is currently holding more than 100 Israeli hostages in Gaza, including high-ranking army officers,
A Hamas spokesperson said late Sunday that that their forces were still present and conducting operations in Mavki'im in southern Israel, just north of Gaza.
The group also said it had launched "a major missile attack with 100 rockets" on the southern coastal city Ashkelon, close to the Gaza border.
Without providing details, an official from Israel's military said: "We're still fighting down south."
As the latest conflict erupted, several airlines have cancelled flights to an from Israel.
While Air Canada has cancelled all flights to Tel Aviv as of Sunday, United Airlines and American Airlines have also suspended flights to the Israeli capital.
Delta Air Lines, Air Malta and Portuguese airline TAP have also cancelled flights to Israel.