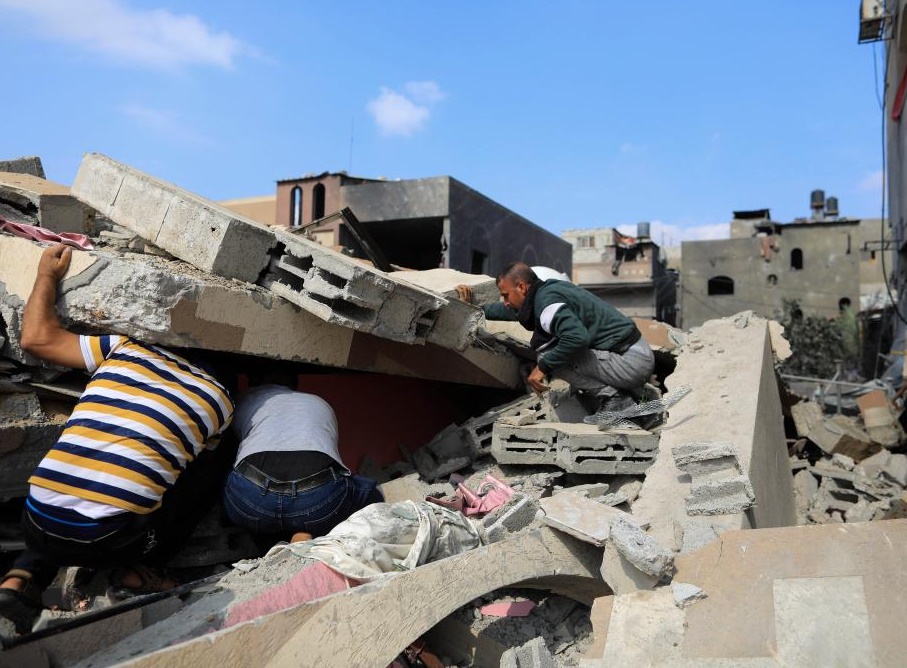 Gaza, Oct 9 (IANS) A total of 123,538 people have been internally displaced in Gaza in the three days since the Israel-Hamas conflict broke out in the coastal enclave on October 7, according to the UN.
In a statement, the UN Office for the Coordination of Humanitarian Affairs (OCHA) said: "More than 17,500 families, comprising over 123,538 people, have been internally displaced in Gaza, mostly due to fear, protection concerns and the destruction of their homes."
In the latest update, the UN Relief and Works Agency for Palestine Refugees in the Near East (UNRWA) said it was currently sheltering 73,538 internally displaced people (IDPs) in 64 of its schools in all areas in the Gaza Strip.
Of those, 45 are Designated Emergency Shelters (DES) and 19 are not.
Adnan Abu Hasna, a spokesperson for the UNRWA, expects the number of displaced people to further increase.
"There's electricity in these schools, we provide them with a meal, clean water, psychological support and medical treatment," he said.
The Agency also claimed that an UNRWA school sheltering more than 225 displaced people in the Gaza Strip was directly hit by an airstrike.
No casualties were recorded among the displaced but the school sustained significant structural damage.
There are 2.3 million Palestinians living in Gaza.
Before launching its retaliatory air strikes on October 7, Israel warned people living in certain areas to leave.
As fighting rages between the two sides, at least 493 Palestinians and more than 700 Israelis have been killed so far.
Nearly 3,000 others were injured on both sides.