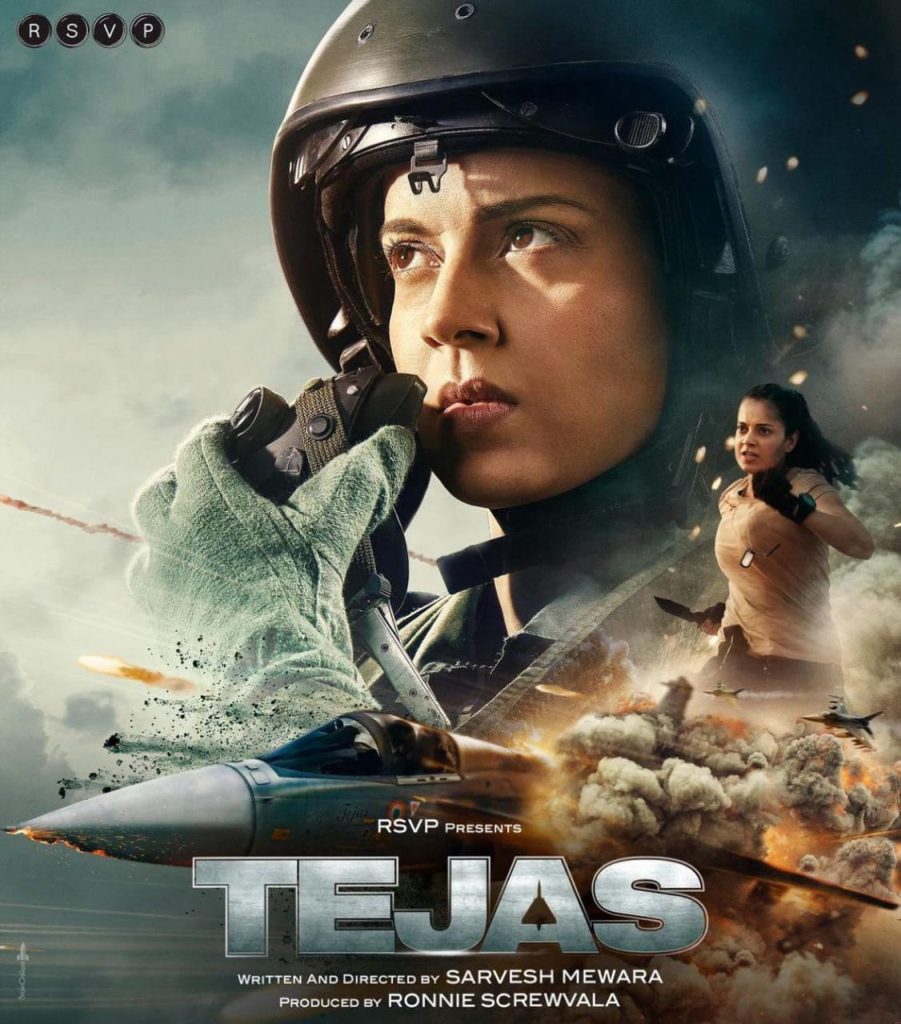 Film: Tejas (Playing in theatres) Duration: 118 minutes Director: Sarvesh Mewara Produced by: RSVP / Ronnie Screwvala Cast: Kangana Ranaut, Varun Mitra, Anshul Chauhan and Ashish Vidhyarthi. IANS Rating: ***1/2
Mumbai, Oct 27 (IANS) Kangana Ranaut-starrer 'Tejas' is finally on the big screens and it has everything that you want to see in a full-fledged patriotic film.
'Tejas' presents Kangana as a fierce and strong fighter jet pilot, Tejas Gill. Watching her flying and delivering inspiring dialogues with her strong aura is something that will leave the audience falling for the actress. Kangana shines throughout the film with her strong performance.
It is India's first aerial action film. Yet another adrenaline-rush film after 'Uri' from the house of RSVP Movies.
The heroic act of bravery keeps the film engaging throughout. It leaves an indelible mark on the audience. The production values are absolutely grand and visually appealing. Right from the start the BGM, too, amps up the film's overall effect. Produced by RSVP, Tejas stars Kangana Ranaut in the titular role. Written and directed By Sarvesh Mewara and produced By Ronnie Screwvala, the film released in theatres on Friday, October 27.