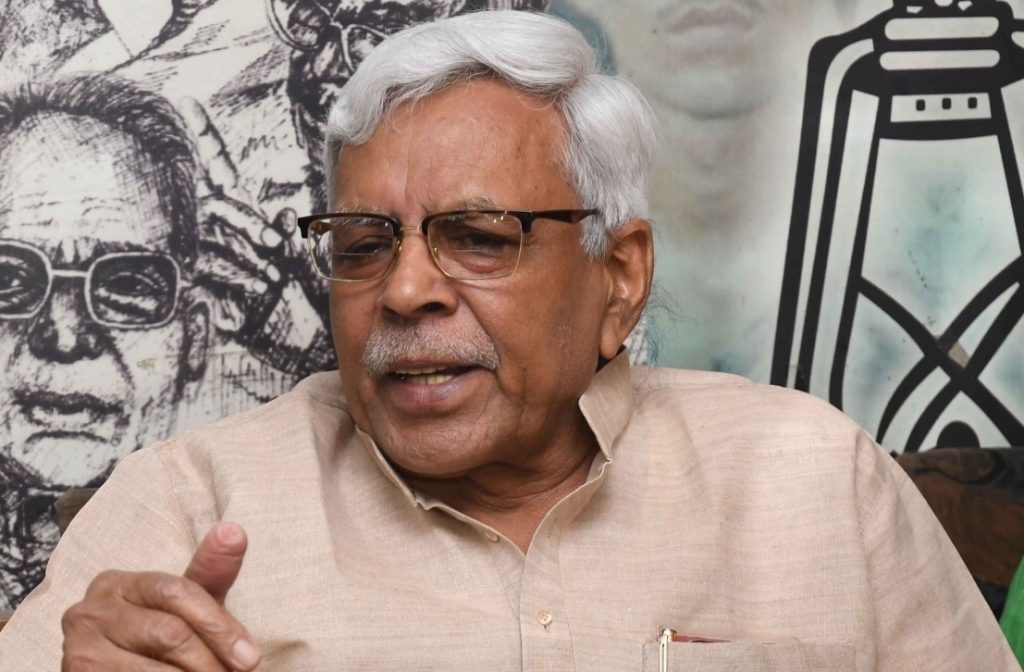 Patna October 26 (IANS) RJD Vice President Shivanad Tiwari claimed on Thursday that caste-based census has become a necessary condition to evict the BJP from the Centre.
"Prime Minister Narendra Modi is shattered after several non-BJP states announced to conduct caste-based survey and hence he appealed to the countrymen to defeat those forces dividing the country on the basis of caste and regions while addressing the Ravan Dahan on Vijaya Dashmi in Delhi.
"The country has been divided on the basis of communal politics in the past. Today, Manipur is burning due to communal politics where over 200 people have been killed and more than 250 churches have been set on fire. But the Prime Minister did not bother to appeal for peace in Manipur," he said.
"In Hindu religion, a section of Dalit and tribal communities were not even given the status of humans in the past. Such deformity badly affected our country. Hence, as per the fundamentals of our Constitution, reservation was recommended to bring them into the mainstream of the society.
"The Constitution suggested forming a commission to count the number of Dalits and tribals and give reservation according to their population. Keeping this in view, the then Central government had constituted the Kaka Kalelkar Commission in 1953 to count their numbers.
"However, influential people conspired against it and were not allowed to implement the recommendations of the Commission. They did not even allow discussion on the issue. In that report, Kaka Kalelkar had recommended caste-based census in the country in 1961. Had that recommendation been implemented, the picture of the country would have been different today," Tiwari said.
"It is not right that people having no BJP ideology are demanding caste census. Late Gopinath Munde had demanded the same in 2010. In 2018, Rajnath Singh, then Home Minister, had announced that data of backward caste people will be collected during the 2021 census but he is silent now due to the pressure of RSS. Caste-based census is the only way to evict the BJP from the Centre," Tiwari added.