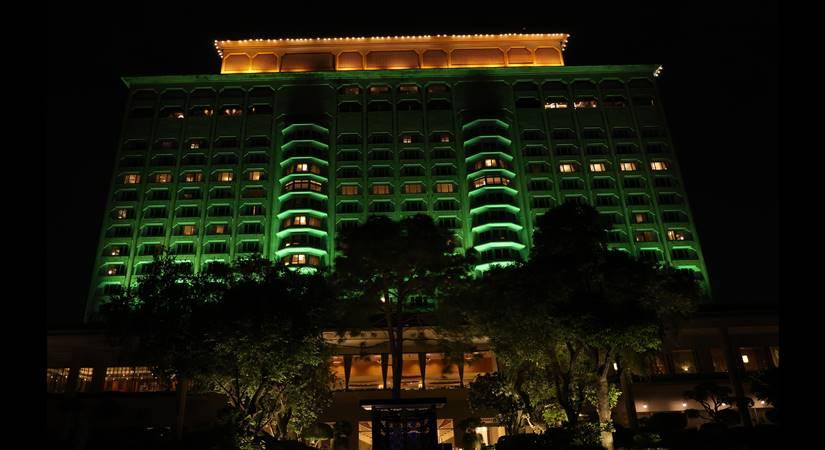 New Delhi, Sep 8 (IANSlife) In a true celebration of India's rich culture, The Taj Mahal, Delhi has dressed its staff in India-themed uniforms, adorning women in tri-colour sarees and men in tri-colour pagadis to welcome the G20 delegates with the warmth of Indian hospitality as it lights up in the vibrant hues of Bharat Mandapam.
As India hosts the G20 Summit this year, Taj Mahal, New Delhi, is leaving no stone unturned in creating an exquisite experience for its esteemed guests. The hotel, known for its timeless hospitality and legendary service, is poised to offer a touch of Indian tradition and elegance to the delegates.
In addition to the warm and welcoming ambiance, Taj Mahal, New Delhi, is proud to showcase the incredible flavors of India, with a special emphasis on the use of millets in its culinary offerings.
The hotel is offering a delightful breakfast spread featuring RagiIdli, Jowar & Peanut Upma, Millet Porridge, and Millet Pancakes with Maple Syrup & Berries. For lunch and dinner, relish dishes like Chatpata Aloo Chana Chaat, Lamb & Little Millet Soup, Caramelised Onion & Cumin Millet Pulao, and more. End your meal on a sweet note with desserts like Wild Rice and pearl Millet Mousse, Orange Quinoa and little Millet Kheer, and Sorghum and berry Mille Feuille.
(IANSlife can be contacted at ianslife@ians.in)