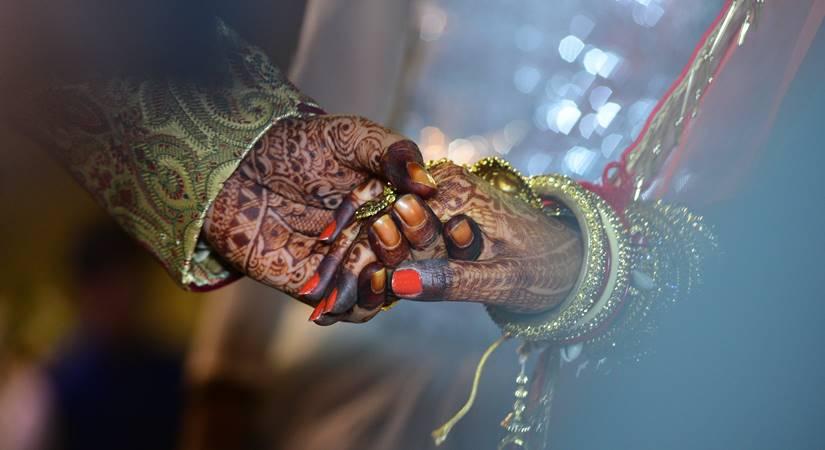 Amit Relan
New Delhi, Sep 8 (IANSlife) In an age dominated by the incessant buzz of social media, the idea of disconnecting from the digital world might seem counter intuitive, especially when it comes to event planning. However, social media-free events are gaining momentum for their unique ability to foster genuine interactions and create immersive experiences.
A meeting or an event where attendees are urged to switch off from their electronic devices and participate in the present moment is known as a social media-free or unplugged event. Hosting a social media-free event offers several advantages, including the assurance that there will be no awkward or unwanted pictures of you and your guests circulating online. You have the freedom to control what gets shared on social media platforms, ensuring that only moments you are comfortable with are made public. Moreover, such events prioritise the privacy of every attendee, including your own, creating a respectful and secure environment where everyone can enjoy the occasion without concerns about their personal lives becoming public. Here are some fun and meaningful tactics one can implement to have a successful social media-free event.
Start Positively from the Entry Point
When they arrive, visitors are gently asked to give up their devices, which are safely stored. In return, they get fun, vibrant bands or tokens that, when the event is over, will reunite them with their technology. The addition of interesting bands or tokens makes the process more enjoyable. The tangible memento also serves as a fantastic conversation starter, turning attendees into active participants in the event's subject.
Keep The Unplugged Spirit Alive
The event's unplugged vibe is reinforced in part by strategically placed placards throughout the area. These signs are intended to draw attention to the event and subtly remind participants of its theme. The signage can be placed in crucial locations including the entrance, the registration desk, and other busy areas. These placements operate as quiet reminders for participants, enabling them to fully engage in the activities taking place at the event.
Keep The Guests Engaged
Attendees will be fully absorbed in the experience if interactive events are designed within a social media-free environment. For instance, silent discos provide conventional dance gatherings with a twist. Each participant dons a set of wireless headphones allowing them to tune into different music stations. As a result, a lively atmosphere is created where guests can select their chosen genre and groove to their own beat. This promotes involvement and dialogue about musical preferences, boosting relationships and creating ties based on common interests. The use of interactive games is another great idea. Whether it be a physical or mental challenge, they add a sense of teamwork to the event. Board games, trivia contests, or even collaborative challenges encourage guests to interact, communicate, and work together.
Create A Thematic Booth for Pictures
The lack of their phones will prevent people from capturing photos and creating memories of the occasion. In this scenario, it would be a great idea to have a separate booth and a camera person to capture photos that can be shared with the guests. In the context of a social media-free event, designing distinctive photo booth locations provides an attractive element that allows participants to capture memories. These areas go above and beyond the typical photo ops by giving visitors a creative opportunity to express themselves and have fun with one another. For participants to record their memories, disposable cameras, instant film, or Polaroid cameras can be made available.
Ensure There Is a Phone Zone
A careful and compassionate response to the attendee's requirements while upholding the fundamental tenets of the event can be shown with a designated phone zone. This area provides a solution to the unavoidable situation where participants might need to be reachable or respond to urgent calls. The idea behind a phone zone is to designate a spot where guests can leave the main event area for a short while to use their phones. This room can be equipped with cosy seating, charging stations, and, if necessary, soundproofing to give attendees a private and practical place.
Feedback is crucial for determining success. The effect of the event need not diminish once it is over. Follow up with participants through feedback forms, emails, newsletters, or get-togethers after the event. Due to this, attendees continue to participate even after the event has ended.
(Amit Relan, Co-founder WOOT Factors Brand Architects)
(IANSlife can be contacted at ianslife@ians.in)