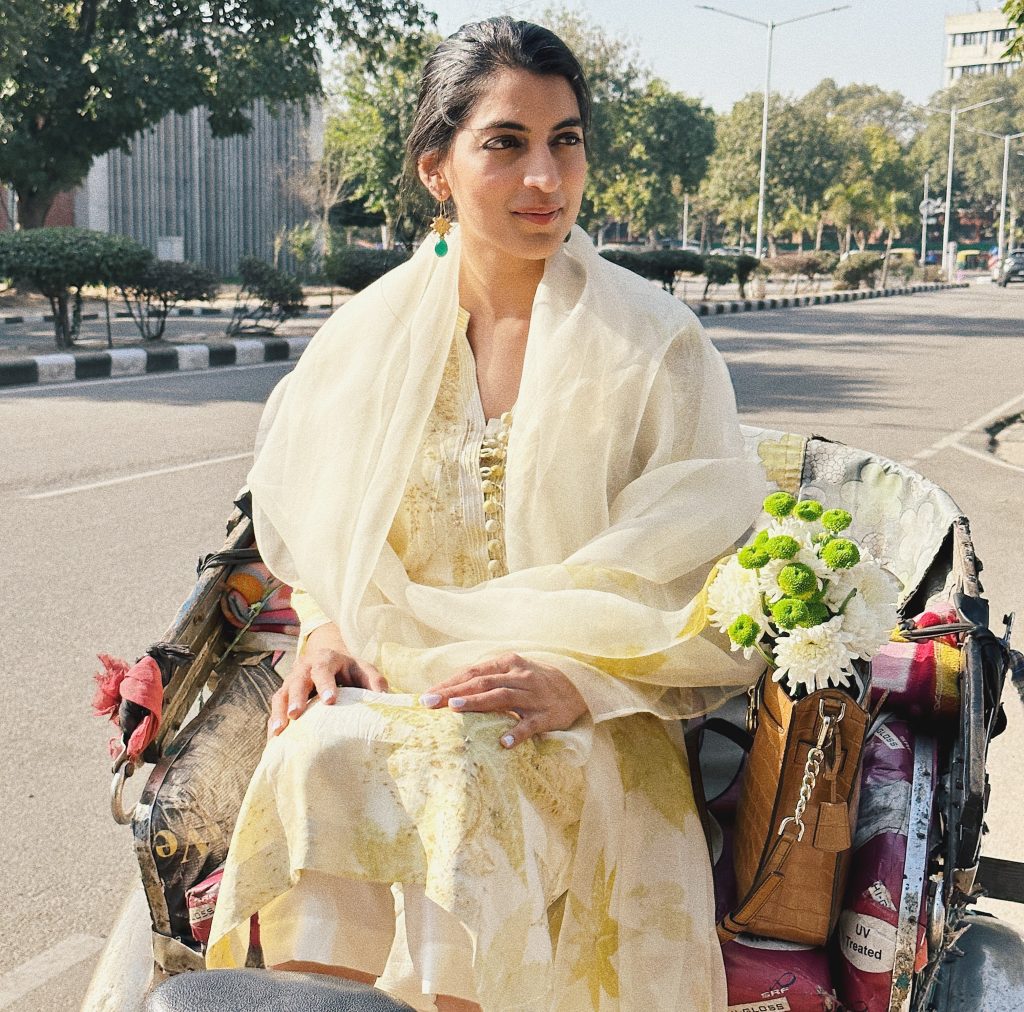 New Delhi, Aug 6 (IANS) Not the fad of 'sustainable', but long everyday walks in Chandigarh's forested areas is what drove her towards it. Stumbling upon eco-printing not just as a designer's tool, but an art form during her travels is what drew Chandigarh-based fashion designer Jasmine Bains towards launching her first official capsule in March 2023 this year.
"The intimacy with forests is what got me 'naturally' interested in the idea of how to print leaves and flowers onto fabrics especially silk in order to create unique leafy patterns and prints. Post extensive research and DIY experiments with different natural dye recipes and botanical printing, reaching various combinations and conclusions led me to the collection — 'Sustainably Sexy'."
Stressing that so far in India, one mostly witnesses fabric dyers experimenting with natural dye techniques, including dyeing with onion, turmeric, beetroot, indigo, and other similar eco-friendly inks and dyes, however, they may not consider the entire life cycle of their products.
"I even use sustainable packaging and have dedicated a programme for educating my clients," says the designer who started her label 'Jasmine Bains' in 2016.
While Eco-printing or Eco-dyeing is essentially printing leaves and flowers on fabric with help of a mordant, it is a process of transferring the colours and patterns of plants onto fabrics or paper using heat and pressure.
Botanical printing uses the natural pigments found in plants such as leaves, flowers and bark. These pigments are then transferred to the fabric or paper using steaming a boiling process.
Considering the fact that this part of the country does not boast of being a fashion centre, finding the right people to help with the botanical printing process was quite a task.
"It needs to be understood that sustainability, despite it being the buzzword nowadays cannot be just about commerce. So, not only did we need skilled crafts people who could handle the steaming and boiling process, but also those who understood and appreciated the philosophy behind it. It took some time to find the right team, but we are so happy with the people we found."
Pleased that within a few months, her eco-printed garments have found clients across the world, including the UK and the US, besides India, she adds, "It is clear that there is a huge demand for sustainable fashion, and the same will continue for a long time."
Someone whose body of work is a blend of fine art and functional design, she says feels it would be unfair to push her clothes into a genre.
"Fitting into a style or genre limits the possibilities of a drape. What is important is the fact that they should be eye-catching and provoke complementation."
Right now, Bains would like to continue to innovate and experiment with new techniques and fabric materials.
"I could also consider expanding my line of products and continue to grow my brand by collaborating with other designers," she concludes.
(Sukant Deepak can be contacted at sukant.d@ians.in)