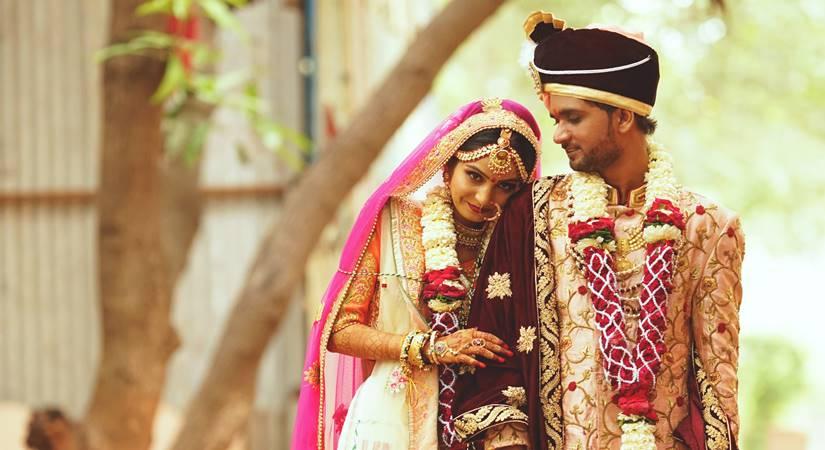 Rumela Sen
New Delhi, Aug 5 (IANSlife) In the realm of weddings, tradition has long been regarded as sacrosanct. The age-old customs and rituals passed down through generations have created a rich tapestry of celebration, steeped in cultural significance. However, as time progresses and societal dynamics evolve, a new wave of thought has emerged-one that challenges the status quo and embraces the extraordinary. Enter the era of anti-trends, a movement that has taken the Indian wedding industry by storm, transforming the very essence of nuptial celebrations.
The concept of anti-trends in the wedding industry challenges conventional ideas, offering a fresh and innovative perspective on celebrating love and union. Gone are the days when conformity reigned supreme, and couples adhered strictly to established norms. Today, a vibrant shift is underway, with couples across the Indian landscape boldly breaking away from the traditional mould and creating personalised, one-of-a-kind celebrations that reflect their unique love stories. This paradigm shift has birthed a revolution-a revolution that celebrates individuality, creativity, and the unabashed desire to make a mark.
Experiential venue choices
Traditionally, wedding venues were limited to banquet halls or temples. Today's couples are opting for non-conventional choices that defy expectations and add a touch of novelty and uniqueness to their celebrations. The decision making depends more on the experience that a venue can provide rather than the no. of guests it accommodates. From beach resorts and heritage properties to picturesque garden settings, the embrace of experential venues has opened up endless possibilities for couples to craft extraordinary wedding stories. These venues are chosen keeping in mind the grandeur of the guest list which according to our data has reduced from the pre-covid era to 250-300, leaving additional budget to spend on such themes and personalisation. Additionally, destination weddings have become increasingly popular, allowing couples to venture beyond their hometowns and create unforgettable moments in breathtaking locations. In fact, the destination wedding industry in India is projected to grow by no less than 25 per cent, reflecting the rising interest in immersive and picturesque wedding experiences
White weddings take over
The Indian bridal wear scene has undergone a profound transformation, redefining the traditional red and gold palette. Brides now explore a wide range of colours, including pastels, jewel tones, and unconventional hues, to express their individuality and embrace contemporary aesthetics. Challenging the norms of tradition, the rising popularity of white weddings showcases a desire for novelty and experimentation. Furthermore, minimalism has found its place in wedding looks, with brides opting for light makeup and lehengas, exuding elegance and understated grace.
Celebrities have played a pivotal role in shaping these trends, setting new benchmarks for fusion ensembles that seamlessly blend traditional and modern elements. From experimenting with unconventional drapes and contemporary silhouettes to incorporating unique embellishments, these celebrity influences have propelled the evolution of bridal fashion. For instance, Anushka Sharma's iconic pink-hued lehenga and Alia Bhatt's all-white attire have challenged traditional notions and sparked inspiration for brides-to-be.
More reflections of the Couple's Personality
Every aspect of the wedding becomes an opportunity for customisation, allowing couples to create a truly individualistic experience. Creating a wedding hashtag has become a popular trend, with over 92 per cent of couples globally using this creative tool to establish a distinctive identity for their love and commitment. Customised wedding invitations, monograms, and stationery have emerged as essential elements that communicate the couple's individuality to their guests. The rise of personalised wedding decor is evident in thematic elements and interactive installations that create immersive experiences for guests. Close-knitted decoration themes have become a sought-after trend in the Indian wedding landscape, captivating couples and guests alike. These themes go beyond mere aesthetics; they create an ambiance of intimacy and warmth within the vast expanse of the wedding venue.
Imagination takes flight as charming dining booths and partitioned nooks are strategically placed in spacious settings, offering cosy spaces for intimate conversations and shared laughter. Sheltered lounge areas have also become an integral part of personalised wedding decor. These oases of comfort and relaxation provide a sanctuary for guests to unwind and recharge amidst the whirlwind of celebrations. In line with the anti-trend movement, dedicated spaces for mehendi adorned with kitschy themes have also gained immense popularity. These spaces serve as whimsical havens, capturing the essence of tradition and infusing it with contemporary flair. Emerging alongside is the anti-engagement ring trend, wherein traditional solitaire rings are sharing the spotlight with trapeze cuts, trillions and bullets adorned with one showstopping semi-precious gemstone or multiple colored gemstones.
Technology and Digital Innovations for Wedding Planning
Technology has played a transformative role in revolutionising the Indian wedding landscape, providing couples with new avenues for planning and sharing their special day. Wedding planning marketplaces with online vendor directories and digital platforms for inspiration and free planning tools have streamlined the planning process, connecting couples with trusted vendors and simplifying logistics. The trend of live streaming wedding ceremonies allows remote guests to participate virtually, bringing loved ones closer despite physical distances. Moreover, social media platforms have become invaluable tools for documenting and sharing precious wedding moments, and many couples are not hiring social media agencies for their dedicated wedding account. The emergence of wedding technology, known as "wed tech," has facilitated data-driven planning processes, empowering couples to curate their dream weddings with ease. Notably, our data reveals that 60 per cent of couples in India now use online websites and apps to plan their weddings, while globally, 76 per cent of couples rely on these digital resources.
The embrace of anti-trends in the Indian wedding industry has ignited a revolution, empowering couples to break free from traditional norms and forge unique and unforgettable celebrations. By encouraging Indian couples to embrace their individuality and explore anti-trends that resonate with their cultural values and personal preferences, we foster inclusivity and creativity in the celebration of love and union. With each passing day, we witness the continued growth and evolution of Indian weddings, fueled by the spirit of the new trend of "anti-trend" weddings.
(Rumela Sen, Lead Editor, WeddingWire India)