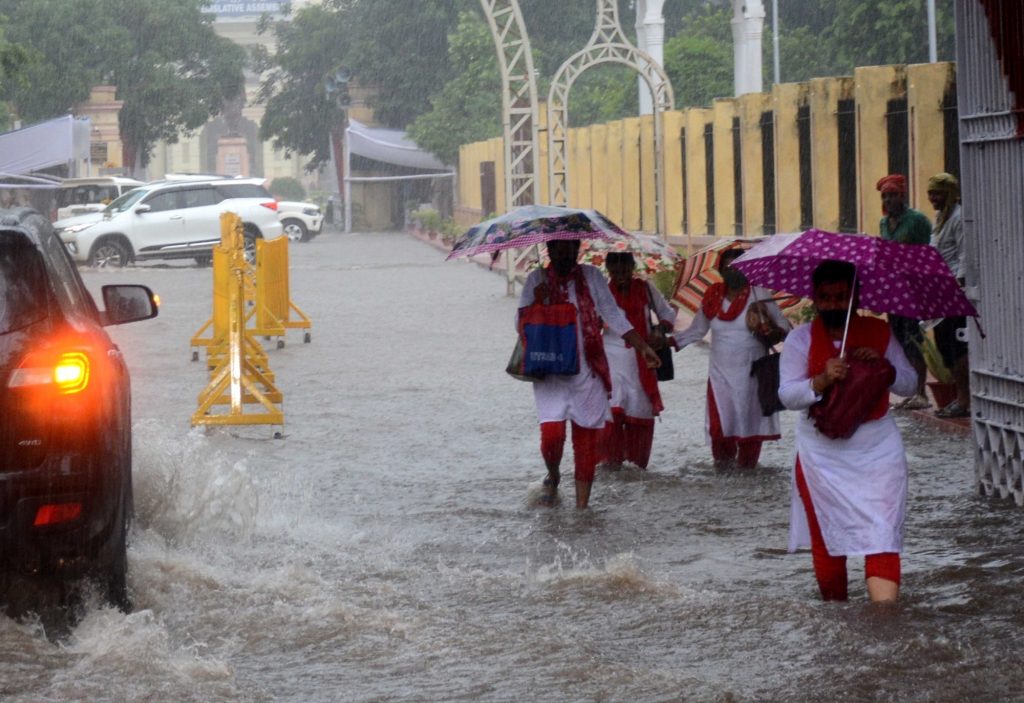 New Delhi, July 2 (IANS) The Southwest monsoon, that made its onset over the Kerala coast on June 8, has now covered the entire country, including Rajasthan, Haryana, and Punjab, the India Meteorological Department said on Sunday.
The IMD reported that the monsoon's progression and coverage was ahead of schedule – six days earlier than the normal date of July 8.
However, the country still experiences a rainfall deficiency of 13 per cent at 136.5 mm since June 1.
Some states have received excess rainfall, while others have experienced deficient rainfall.
The month of June saw normal rainfall in 12 states, while 14 states recorded deficient rainfall, with two states facing a significant deficiency.
The presence of cyclonic circulations in the central parts of the south Bay of Bengal and the north Andaman Sea has led the IMD to issue warnings for south, west, east, and northeastern India. Heavy to heavy rainfall is expected in various regions, including south interior Karnataka, coastal Karnataka, Tamil Nadu, Puducherry, Karaikal, Kerala, Mahe, coastal Andhra Pradesh, Yanam, Rayalaseema, Telangana, north interior Karnataka, and Lakshadweep on different days.
Additionally, light to moderate rainfall is predicted in Konkan, Goa, Ghat areas of central Maharashtra, and Gujarat.
"Bihar will experience fairly widespread to widespread light or moderate rains until Wednesday, while Assam, Meghalaya, Sub-Himalayan West Bengal, and Sikkim may face extremely heavy falls until Monday. Isolated heavy rainfall is likely in Gangetic West Bengal, Jharkhand, and Odisha on specific days. The rest of the country is not expected to undergo any significant weather changes," it said.