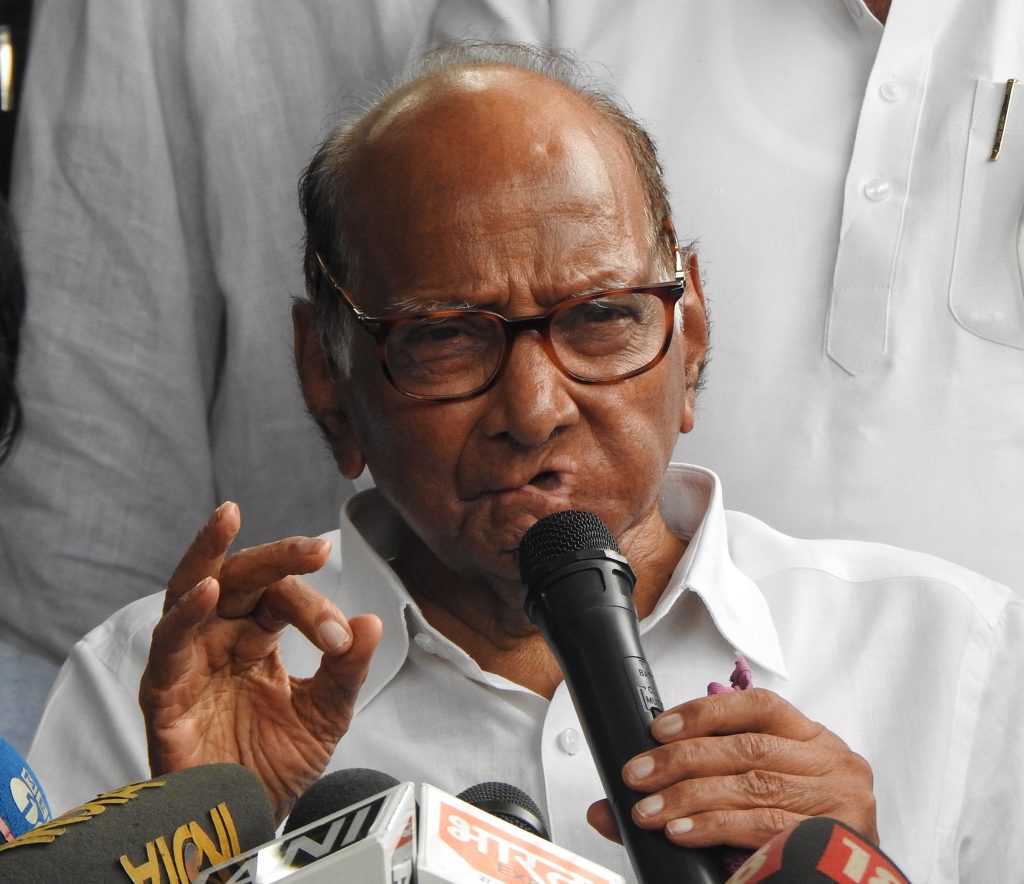 Mumbai, Aug 17 (IANS) Nationalist Congress Party (NCP) chief Sharad Pawar on Thursday criticised the Bharatiya Janata Party (BJP) for its "role in undermining the duly elected state governments".
Speaking at a rally in Maharashtra's Beed, Pawar said even as the BJP advocates for stable governance, "it simultaneously orchestrates destabilisation of legitimately elected state governments".
Reacting to Prime Minister Narendra Modi's Independence Day address, Pawar said: "On August 15, PM Modi said 'I'll come back again'. I want to tell him that a similar promise was made by Maharashtra's former CM Devendra Fadnavis, who indeed returned to power but at a lower position."
Pawar also accused the current government of employing divisive strategies centered around caste, religion, and language to aggravate the divisions in the society.
The Maha Vikas Aghadi (MVA) government, a coalition of the Nationalist Congress Party (NCP), Congress, and the Shiv Sena in Maharashtra, had suffered a loss of power.
Sharad Pawar, considered the architect behind the MVA coalition, faced another setback after his nephew, Ajit Pawar also revolted.
Ajit Pawar subsequently allied with the Eknath Shinde-led Maharashtra government, taking on the position of Deputy Chief Minister.
Since these developments, Sharad Pawar has been actively holding rallies to address the NCP rebels.