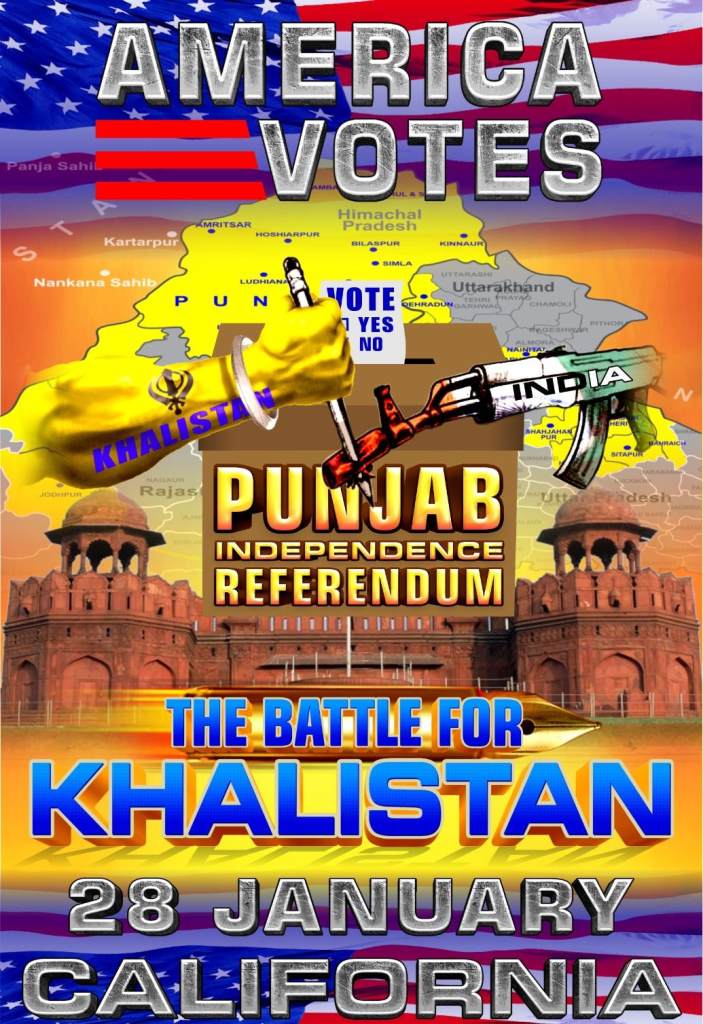 New Delhi, Nov 6 (IANS) After Canada, banned terrorist group Sikhs for Justice (SFJ) announced the American phase of Khalistan referendum, beginning January 28, 2024.
The SFJ made the announcement on Sunday at the 44th annual Sikh parade in California's Yuba City.
It made the "America Votes" declaration with a float celebrating former Indian Army Chief General A.S. Vaidya's killing by Sikh separatists Sukhdeo Singh and Harjinder Singh in 1986.
"The ongoing global Khalistan referendum is a remarkable journey of Sikh sovereignists from avenging operation Blue Star by killing of Indira Gandhi and General Vaidya to liberation of Punjab from Indian occupation through ballots," SFJ's legal counsel, Gurpatwant Singh Pannun, said in a statement shared with IANS.
The announcement comes just a day after Pannun, a designated-terrorist in India, gave a call to the global Sikh community to "stop flying Air India" from November 19.
"We are asking the Sikh people not to fly via Air India on November 19. There will be a global blockade. On November 19, don't travel by Air India or your life will be in danger," Pannun said in the video that went viral on social media.
He further called on the Sikh community to "shutdown" the Indira Gandhi International Airport in the national capital on November 19.
"While Khalistan Referendum is to challenge India's claim to territorial integrity, the call for Boycott Air India is to break India's economic hegemony," Pannun said in his statement.
SFJ's second phase of Khalistan referendum concluded on October 29 in Surrey city of Canada with the group announcing a $100,000 reward for High Commissioner Sanjay Kumar Verma's arrest and release of a new map with Delhi as part of Khalistan.
An estimated 300,000 people came to celebrate the Sikh Nagar Kirtan at Yuba City, according to KCRA News, where the SFJ announcement was made.
The annual Sikh Parade festival was introduced in Yuba City in the 1980s by well-known Punjabi-American peach farmer Didar Singh Bains, also known as "Peach King".
The event is held on the first Sunday of November and attracts nearly 100,000 South Asians each year from across the US, Canada, England, and India.