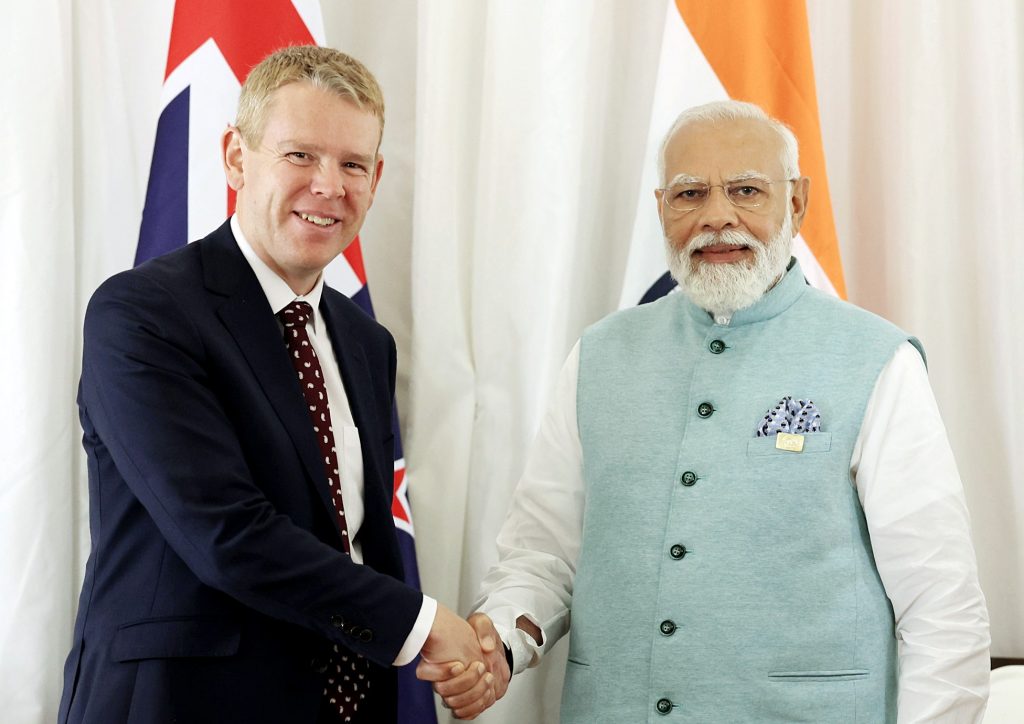 Wellington [New Zealand], June 26 (ANI): New Zealand Prime Minister Chris Hipkins, who arrived in China on Monday morning, took two air force jets with him in case the one he was travelling in broke down, New Zealand Herald reported.
Hipkins flew in two New Zealand Defence Force Boeing 757 planes on the runway during a stopover in Manila, Philippines, en route to China. Defending the idea of sending two Defence Force planes as a backup, the Prime minister's office said that it was warranted in case of a breakdown and only travelled as far as the Philippines.
This statement came after the criticism from the National and Act Party over emissions and it also called the fleet "decrepit."
Earlier, former Prime Minister Jacinda Ardern had to contend with a series of breakdowns in her time, which also occurred during former Prime Minister John Key's tenure, raising questions about bringing forward the current replacements schedule, set to occur between 2028 and 2030, as per New Zealand Herald.
Earlier, National Party leader Christopher Luxon said Hipkins should not have taken two planes and, along with Act, criticised what he saw as an unnecessary burning of fuel and associated carbon dioxide emissions. Act leader David Seymour said it was emblematic of an "embarrassing" and "out-of-date" air fleet.
"New Zealand's embarrassingly ancient Defence Force planes are so decrepit that the PM has to bring a spare in case one of them breaks down on a stopover," Seymour said.
"The emissions created by taking the extra plane is the equivalent of driving a Ford Ranger the distance of a trip to the moon three times," he added.
The Herald can confirm these calculations and also that they were based on a return trip to Manila and Australia, according to New Zealand Herald.
A spokesman for the Prime Minister said the two planes had not travelled to China. The backup aircraft went to Manila, Philippines, and would now proceed to Darwin, Australia, where it would be based to provide support on the return journey from China if required.
"Backup was put in place in the event that the flight broke down on the way up, but it is not shadowing the plane around China," he said.