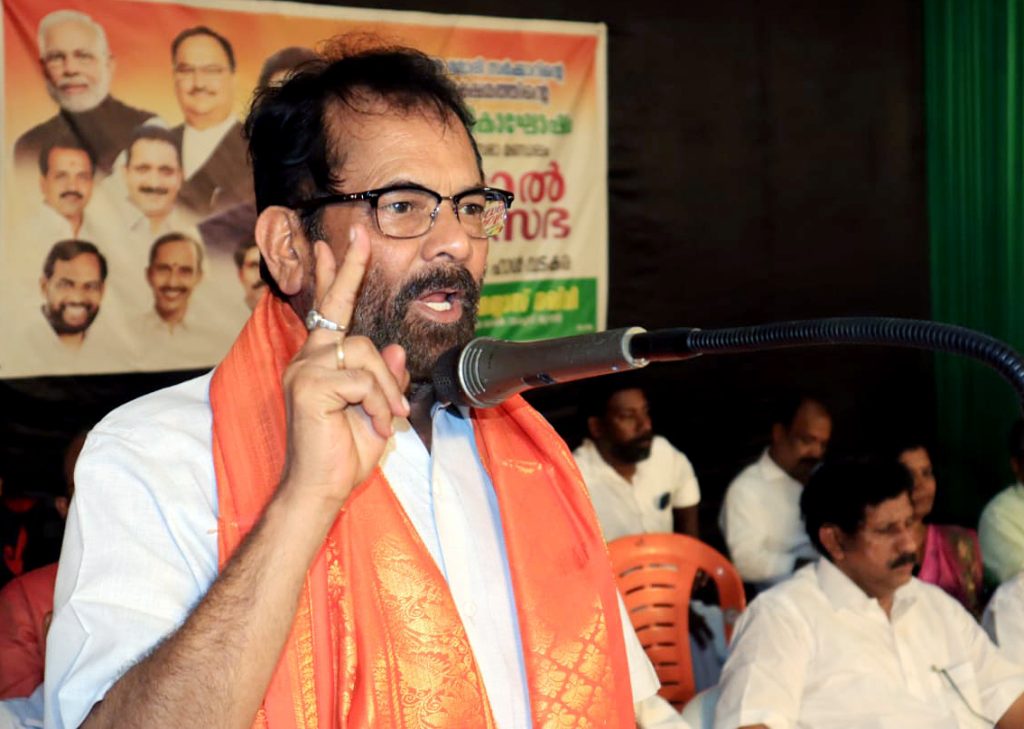 New Delhi [India], June 26 (ANI): Bharatiya Janata Party (BJP) and former Union Minister Mukhtar Abbas Naqvi on Monday lashed out at former US President Barack Obama for his comments on Indian Muslims and said that no one will believe those who are trying to put India in bad light and to understand India's "rights and culture" before passing the judgement.
"Today riots like 1984 are not happening in the country, if you try to do bad propaganda about India on the basis of the India-bashing brigade, no one will believe it. Today, all the sections of society are developing in the country including minority societies," Naqvi told ANI in an exclusive interview. This comment came after US former President Barack Obama, during a media interview, said if ethnic minorities are not protected, there is a strong possibility of the country "at some point starts pulling apart".
Obama's made the remarks during an interview with CNN's Christiane Amanpour and said if President Joe Biden meets with PM Modi, "the protection of the Muslim minority in a majority Hindu India is something worth mentioning".
"Some people made statements against India from abroad, it's unfortunate that none of the leaders of the opposition neither condemned them nor gave any statement about them," added Naqvi.
"Out of 10 Muslims living in the world, one Muslim lives in India. Our country has more than three lakh mosques, religious places and almost as many other religious places. Similarly, there are more than 50,000 registered minority institutions, madrassas and many more. It is a place where people are getting an education with full strength along with freedom and constitutional rights and are also participating in what is associated with prosperity," he added.
Naqvi further advised Obama to understand India's rights and culture before making a satement against it.
"Those who are giving us knowledge should understand our country's rights and culture. The result was that we were hoisting the flag of secularism and that is the culture of 'Ek Bharat Shreshtha Bharat'. This resolution is taken by Prime Minister Narendra Modi ji," he added.
He further said that some people do not want to protect or help the Muslims in the country but want to create trouble for the Muslims. "These statements are not given for the protection of Muslims, but rather to create trouble," said Naqvi.
He further praised PM Modi's leadership and said, "Today there is an atmosphere of security in the country and the terrorists have also realized that the leadership of Narendra Modi is such that if anyone raises an eye on the security of the country, he will be taught a lesson.
"Presently in the country, there is an atmosphere of good governance, the atmosphere of an inclusive society, and this many people are not able to digest," he said.