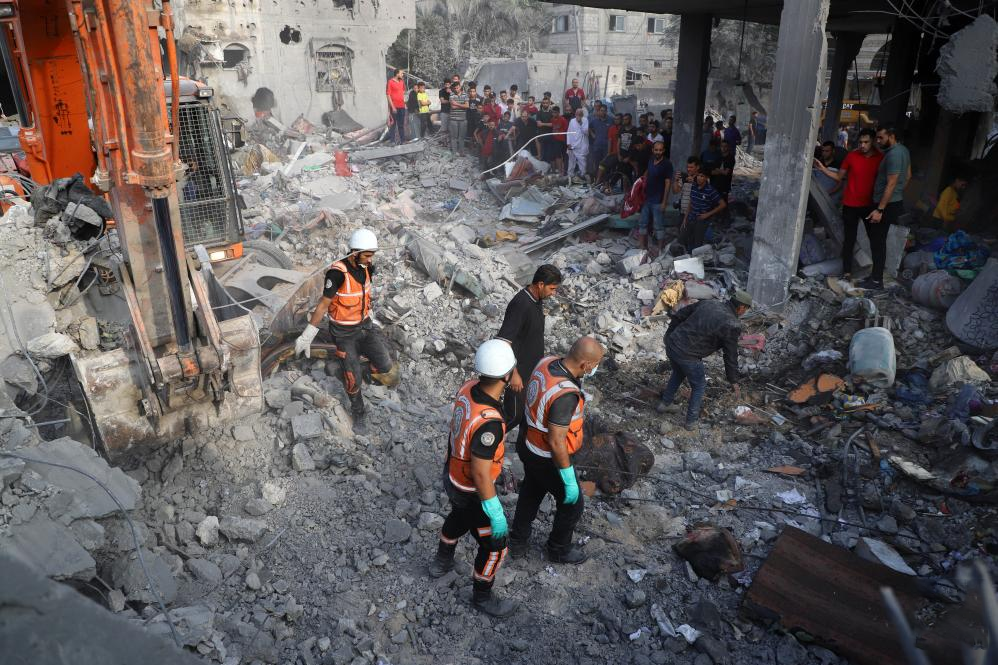 Tel Aviv, Nov 4 (IANS) A horrifying new video purportedly shows at least a dozen Gaza residents shot dead in the streets by Hamas as they were attempting to flee from north to the south of the Hamas-controlled region, media reports said.
In the video posted on X, a man films the carnage as he rides a bicycle down the Al Rasheed beach road, crying out in anguish the camera focuses on the dead bodies, many of them lying in pools of blood.
In a separate post, author and journalist Amjad Taha said the victims were among dozens killed by Hamas snipers, including women and children, because they do not want citizens to leave, New York Post reported.
"They want to use them as human shields and will kill anyone who attempts to leave. Hamas in Gaza will, as usual, blame Israel because it is easy and there is media that accepts this propaganda," he wrote.
The video is fueling disturbing speculation that Hamas has been killing Gaza citizens and attempting to blame their deaths on Israeli airstrikes.
Taha said the man shooting the video from the bicycle is saying "Airstrikes? Does this look like airstrikes?" in Arabic.
Israel has faced mounting pressure to broker a temporary ceasefire with Hamas in recent days, including from President Biden and US Secretary of State Antony Blinken, following a prolonged military campaign in Gaza that began when Hamas attacked on October 7, killing 1,400 people, New York Post reported.