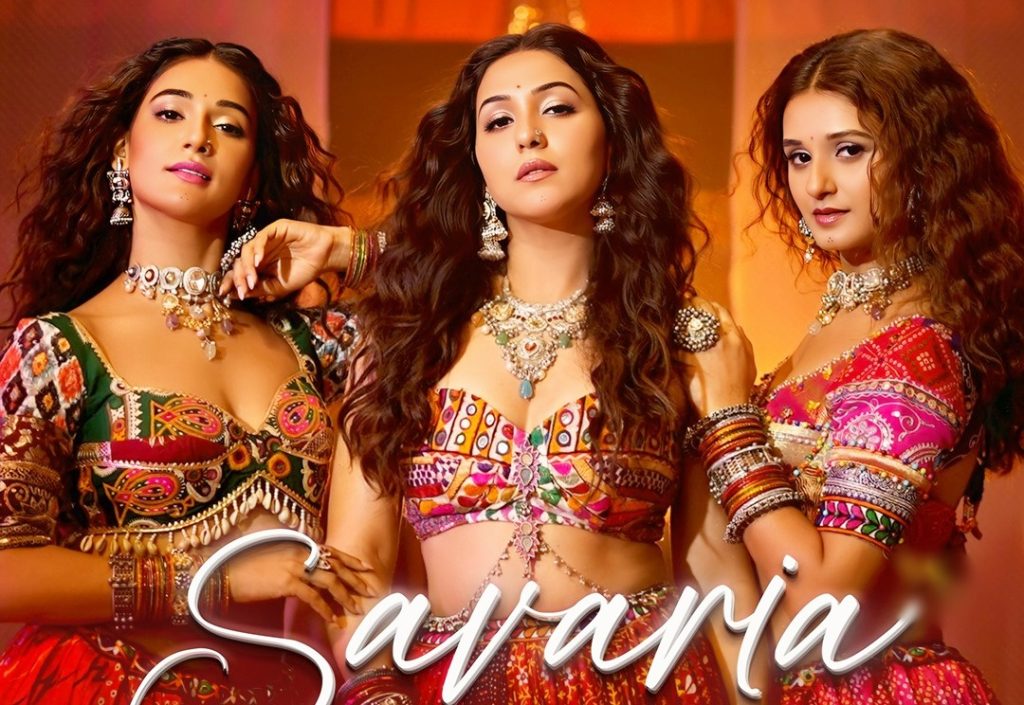 Mumbai, Oct 7 (IANS) To make the season of Navaratri more special, the Mohan sisters – Shakti Mohan, Mukti Mohan and Neeti Mohan have released their latest track 'Savaria'. A vibrant and energetic song bringing the festive feel to life. Neeti Mohan has called it a "musical journey that celebrates the spirit of Navratri."
Describing the song, Neeti said: 'Savaria' is a joyous musical journey that celebrates the spirit of Navratri."
Composed by Vikram Montrose and penned by Shekhar Astitwa, she spoke of the song's composition and said: "Vikram's composition and Shekhar's lyrics have come together to create this beautiful, upbeat experience."
She added: "My personal highlight of the song has been working with my sisters Shakti and Mukti and the supremely talented dancer Salman Yusuf Khan. It was a blast on set! We have worked very hard to create an entertaining music video, and hope the audiences make it a part of their celebrations."
A festive and upbeat song that clearly has the feeling of celebration in its tone, musicality and even the intonation of its lyrics by the sisters, much like most celebratory tracks, 'Savaria' has a strong tone of exuberance.
While it has a very clear filmy and dazzling style which goes a bit excess on the glamour, production is restrained and held back enough to just highlight the song's joyous emotions.
Shakti Mohan said: "With 'Savaria' you can sure be pumped up for a festive mood. It's a song that will make you want to drop everything and just dance. Dancing is everything to me and to be able to dance with my sisters and my friend Salman to this amazing track is a great start to the season of celebrations!"
Mukti Mohan added: "'Savaria' is a whole mood and I'm excited for everyone to dance and enjoy the song, as much as we did, filming the music video."
Vikram Montrose elaborating on the song said: "With 'Savaria' we have infused the energy and devotion of this auspicious festival into the track and collaborating with the talents of Neeti Mohan and the presence of The Mohan sisters in the video with Salman has truly brought the essence of Navratri to life. We hope the beats of 'Savaria' spread the festive spirit, filling their hearts with joy and celebration during this season."
This number is a narration from a guy who has become a hopeless romantic and is expressing the overwhelming feeling of encountering his dream girl on a blessed occasion which has left him speechless and lost in his own world.
The music video stars the renowned Mohan Sisters – Neeti, Shakti, and Mukti – alongside the 'Dance India Dance' sensation Salman Yusuf Khan. Shot in a vibrant pandal setting, adorned with colourful decorations and resonating with the beats of dhol, the video captures the true essence of the Navratri festival.