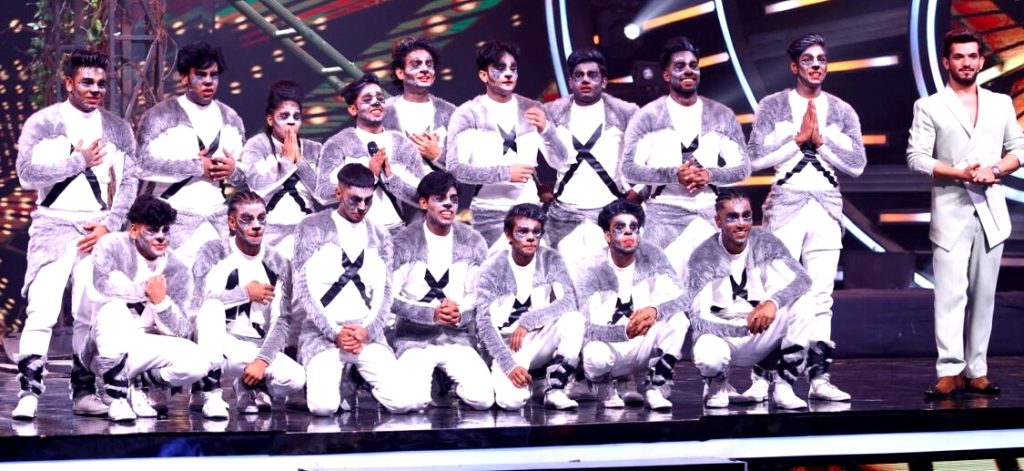 Mumbai, Oct 7 (IANS) Chandigarh's dynamic dancing group 'N House Crew', which is a contestant in the talent reality show 'India's Got Talent' season 10, have received a call letter from 'America's Got Talent' for the TV audition round.
'America's Got Talent' (AGT) is an American talent show competition, and is a part of the global Got Talent franchise created by Simon Cowell.
The programme is produced by Fremantle USA, and Syco Entertainment, and attracts a variety of participants from across the US and abroad, who possess some form of talents.
Acts range from singing, dancing, comedy, magic, stunts, etc. Each participant or act which auditions, attempts to secure a place in the live episodes of a season, by impressing a panel of judges.
Speaking about this great opportunity, the leader of the group, Naresh, said: "We are overwhelmed with joy and excitement, and words cannot fully convey our emotions. 'India's Got Talent' was the platform that launched us, and now, as we embark on the global stage of 'America's Got Talent', we carry not only our talent but also the dreams and hopes of many."
Added Naresh: "We are thrilled to have been given this opportunity, and we extend our heartfelt gratitude to 'India's Got Talent' for inspiring us. We will continue to give our best and keep working hard."
'India's Got Talent' has enthralled viewers with diverse acts, performed by some of the country's finest talent.
As the intensity of the competition increases, the contestants raise the bar in the upcoming 'Wish Special' episodes, to secure their place in the show.
This weekend also sees the cast of 'Yaariyan 2', Divya Khosla Kumar, Meezaan Jafri and Pearl V Puri grace the episode, who will be left amazed after watching the show's spectacular talent showcase.
The 'N House Crew'' deliver a scintillating performance to the highly energetic song 'Dhan Te Nan' during the episode which makes a huge impression on the show judge Shilpa Shetty Kundra.
Blown away by their act, Shilpa said: "Who would have thought that N House Crew would believe that the audition performance would be their last performance, but I took a risk, and it was worth it when I gave you the golden buzzer."
She further mentioned: "I'm happy to see you come this far, it's great. Even today, you guys put your heart and soul into your acts as if it's your last performance and that's how it should be."
"There were many memorable moments in your act, especially the stunts with the ladder, which was amazing yet quite difficult, but you managed to do it very smoothly," she added.
Judge Badshah, who's equally impressed, sayid: "N House Crew, the use of a ladder was the masterstroke of this act. It could either make or break the act, and it definitely made the act. You hit a sixer with this performance".
'India's Got Talent 10' airs on Sony.