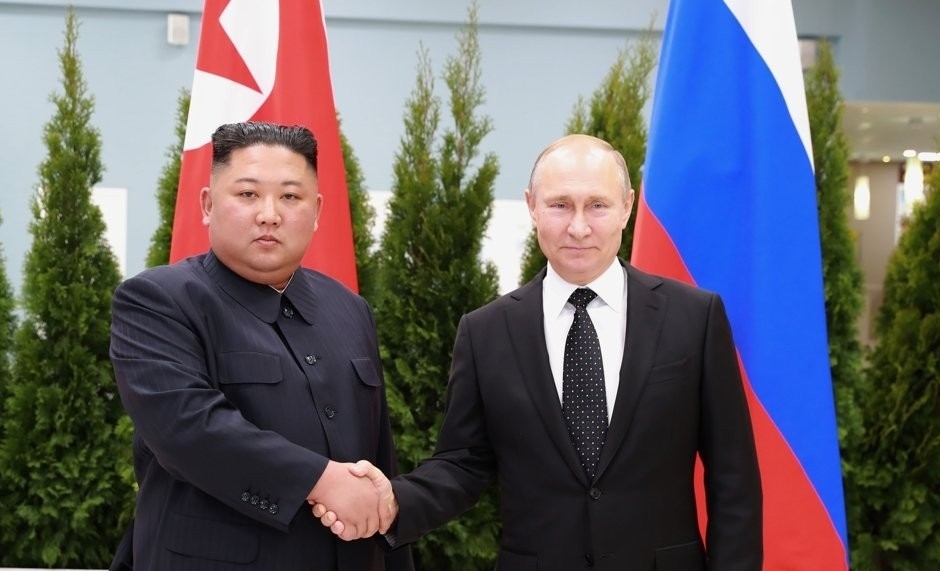 Moscow [Russia], September 13 (ANI): Issuing support to Moscow in the ongoing war in Ukraine, North Korean leader Kim Jong Un told President Vladimir Putin that Russia will emerge victorious in the fight to "punish the evil forces", adding that he would "always be standing with Russia", CNN reported on Wednesday.
He praised Russia for having "stood up against the hegemonic forces" to defend its sovereignty and security – a veiled reference to the US and the West – and said he has expressed "the full and unconditional support to all that Russia does in response", CNN reported.
Kim said the Russian military and its people will inherit the "shining tradition of victory" and demonstrate their reputation on the front line of the "military operation".
The North Korean leader added that both the leaders had an "in-depth discussion" on the political and military landscape of Korean Peninsula and Europe.
Kim vowed to establish "a new era of 100-year friendship" between two countries, and proposed a toast to "the great Russia's new victory" and Putin's health.
Notably, these remarks come amid concerns of Russia getting into an arms deal with North Korea, according to CNN.
On the other hand, Russian President Vladimir Putin has said the country is considering and discussing some military cooperation with North Korea, CNN reported citing Russian state news agency Russia 1.
"Well, there are certain restrictions, and Russia complies with all these restrictions," Putin told state-owned Russia 1. "But there are things that we can of course talk about, discuss, think about it. And here too there are prospects," he added.
When asked by a reporter whether Russia would help North Korea launch its own satellites and rockets, Putin responded, "That's exactly why we came here", as per CNN.
Meanwhile, the Russian state media reported on Wednesday, citing Kremlin spokesperson Dmitry Peskov, that the talks between Russian President Vladimir Putin and North Korean leader Kim Jong Un were "very substantive,"
"The negotiations between Putin and Kim Jong Un were very substantive," RIA reported, quoting Peskov. According to RIA, Peskov added that North Korea "shows huge interest in developing bilateral ties with Russia."
Russian President Vladimir Putin said his first day of talks with North Korean leader Kim Jong Un was "highly productive," involving a "candid exchange of views" on both regional matters and bilateral relations.
The pair spent around five hours together on Wednesday, according to according to Russian state news agency TASS.
North Korean leader Kim Jong Un arrived in Russia on Tuesday for a closely watched summit with Russian President Vladimir Putin
Kim Jong Un's visit to Russia marks his first foreign trip since the COVID-19 pandemic as during the pandemic, North Korea's borders were sealed, reported CNN.