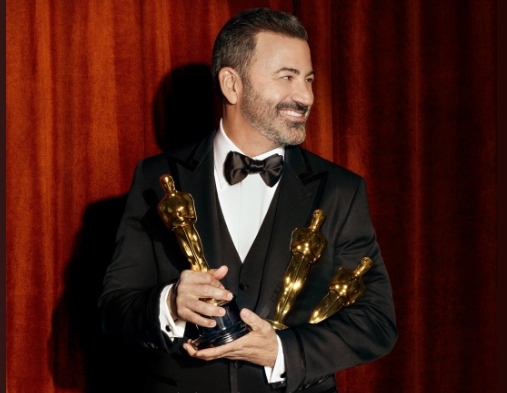 Los Angeles, Nov 16 (IANS) Talk show host Jimmy Kimmel is set to return as host of the 96th Oscars, the Academy announced.
For this year's ceremony, Kimmel will also be joined by his wife and Jimmy Kimmel Live! co-head writer, Molly McNearney, who earned an Emmy nomination for her work as a writer and executive producer of the 2023 event, reports People magazine.
"I always dreamt of hosting the Oscars exactly four times," Kimmel said in a release. Molly McNearney returns as an executive producer for next year's broadcast. "We are thrilled about Jimmy returning to host and Molly returning as executive producer for the Oscars. They share our love of movies and our commitment to producing a dynamic and entertaining show for our global audience," said Academy CEO Bill Kramer and Academy President Janet Yang. Kramer and Yang continued: "We are deeply grateful to Jimmy, Molly and their teams for their incredible creativity and partnership and for going on this ride with us again."
As per People, this will be Kimmel's fourth time as emcee and his second consecutive year since he hosted the Oscars last year — which Entertainment Weekly reported was the most watched of any awards show in three years with 18.7 million viewers.
He also hosted the ceremony in 2017 and 2018 before it went host-less from 2019 to 2021. Oscars 2022 saw Regina Hall, Wanda Sykes and Amy Schumer as hosts.
Last month, the Academy announced the creative team behind the ABC broadcast, which will be led by director Hamish Hamilton for the fourth time. Raj Kapoor and Katy Mullen will be first-time executive producers of the upcoming programme, with Kapoor doubling as showrunner.