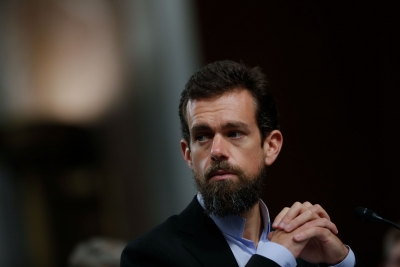 New Delhi, Oct 14 (IANS) As Meta-owned Threads decides not to push news on its platform, Jack Dorsey-backed social media network Bluesky, which has reached 1.5 million users, has invited journalists and news organisations to come and self-verify themselves by setting their website directly as their username.
The company said that the size of its user base is rapidly growing, and they include people who follow political news, sports, entertainment and more.
"Join us in our early days as we grow to 10 million users. Each organisation now manages verifications for their own journalists too. For example, a newsroom can verify an affiliated journalist through a subdomain like @name.newsroom.com," the social network said in a statement.
Freelance journalists and writers that aren't affiliated with a specific organisation can set their username to be their website.
"Post and engage often! We have a very active user base, and creating posts and replies is the best way to show up on other people's feeds. You can also create and subscribe to custom feeds," Bluesky said.
Bluesky said that custom feeds allow you to pick the algorithm that powers your social media experience. For users, the ability to customise their feed gives them back control over how they spend their attention.
"For developers, an open marketplace of feeds provides the freedom to experiment and publish algorithms that anyone can use," said the company.
In September, X (formerly Twitter) rival Bluesky reached over one million users.
In January, Bleusky released a beta app and invited a handful of people to test out the app, and by February, they had a few hundred people.
The company recently raised $8 million in a seed round led by Neo, a community-led firm with partners like Ali Partovi and Suzanne Xie.