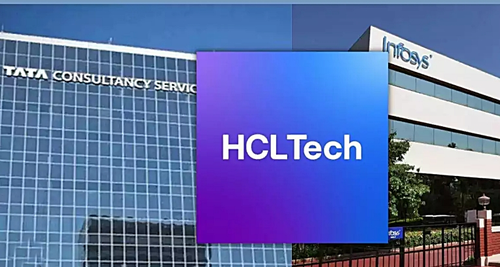 New Delhi, Oct 13 (IANS) IT majors Tata Consultancy Services (TCS), Infosys and HCLTech cumulatively saw their headcount drop by more than 16,000 in the second quarter of FY24, as the tech companies are not backfilling most attrition.
While TCS saw its headcount drop by 6,333, Infosys saw headcount decline of 7,530 employees, according to a MoneyControl report.
HCLTech saw a headcount decline of 2,299, the report mentioned.
"With that talent coming on stream and with reduced attrition, we were able to recalibrate our gross additions, keeping it below the departures during the quarter, driving up productivity and enhancing project outcomes," according to Milind Lakkad, Chief Human Resources Officer at TCS.
Infosys' Chief Financial Officer Nilanjan Roy told analysts after the quarterly results that the company hired ahead of demand and as the demand slows down, the hiring also dips.
"At the moment we are not going to the campuses as yet. We will monitor this every quarter, looking at our future predictions and then finally decide when we do go back," he told analysts.
According to HCLTech CEO C Vijayakumar, a lot of attrition has been backfilled with freshers who were already trained.
"Our investments over the last few years on freshers have really started showing results, and that's visible in this quarter's profitability numbers," he said.
HCLTech hired about 5,200 freshers in the first half of the fiscal year, and expects to close out the year by hiring about 10,000 freshers.
Meanwhile, global IT services firm Accenture is also skipping pay hikes for its employees and reducing promotions at senior positions in India and Sri Lanka.
Accenture said it considers a variety of factors, including the macroeconomic environment, in making its decisions around pay and benefits.
Meanwhile, the hiring index for IT-software/services has declined (year-on-year) in all nine months of this year, reflecting continued softness in demand and uncertainty in the overall environment, according to Emkay Global Financial Services.
IT job index is currently down 49 per cent from its peak levels in July 2022.