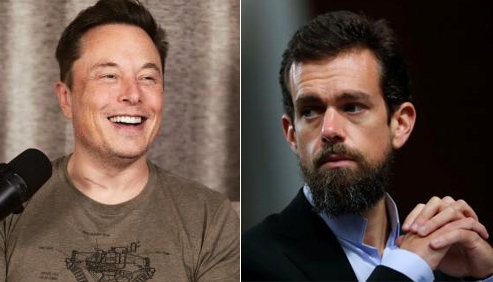 San Francisco, Aug 18 (IANS) Former Twitter Co-founder and CEO Jack Dorsey has deleted his Instagram account, and in response, Elon Musk reacted with a fire emoji.
The @jack handle on Instagram is now up for grabs as Dorsey, now Block CEO, announced he has deleted his Instagram account.
"Deleted my Instagram account after 12 years. was one of the first 10 accounts I believe, and one of the first angel investors," Dorsey posted on X.
To this, Musk replied with the fire emoji.
When a user asked, "do you have a Facebook?" Dorsey replied: "No. Or WhatsApp" "clear eyes, meta free, can't lose."
In response to another post asking about the reasons for the decision, Block CEO said: "All the reasons are too meta to be interesting."
Also, when a user said that "let's be honest WhatsApp is king," Dorsey replied: "Compromised."
"Kevin (Systrom) was our intern at Odeo. When they were sold to FB, I stopped using it. Will be interesting to see what happens with the @name," Dorsey said when he announced quitting Instagram on the decentralised social media platform called Nostr.
Systrom co-founded Instagram, along with Mike Krieger.
He resigned as the CEO of Instagram on September 24, 2018.
Meta (then Facebook) had bought Instagram for $1 billion in 2012.
Odeo was the organisation founded by Noah Glass and Evan Williams in 2005, that later reformed as the Obvious Corporation and ended up being the birthplace of Twitter.
Meanwhile, as Meta launched its Twitter rival Threads on Instagram, Dorsey-backed Bluesky announced it has raised $8 million to support its mission and growth.
The Twitter competitor raised $8 million in a seed round led by Neo, a community-led firm with partners like Ali Partovi and Suzanne Xie.