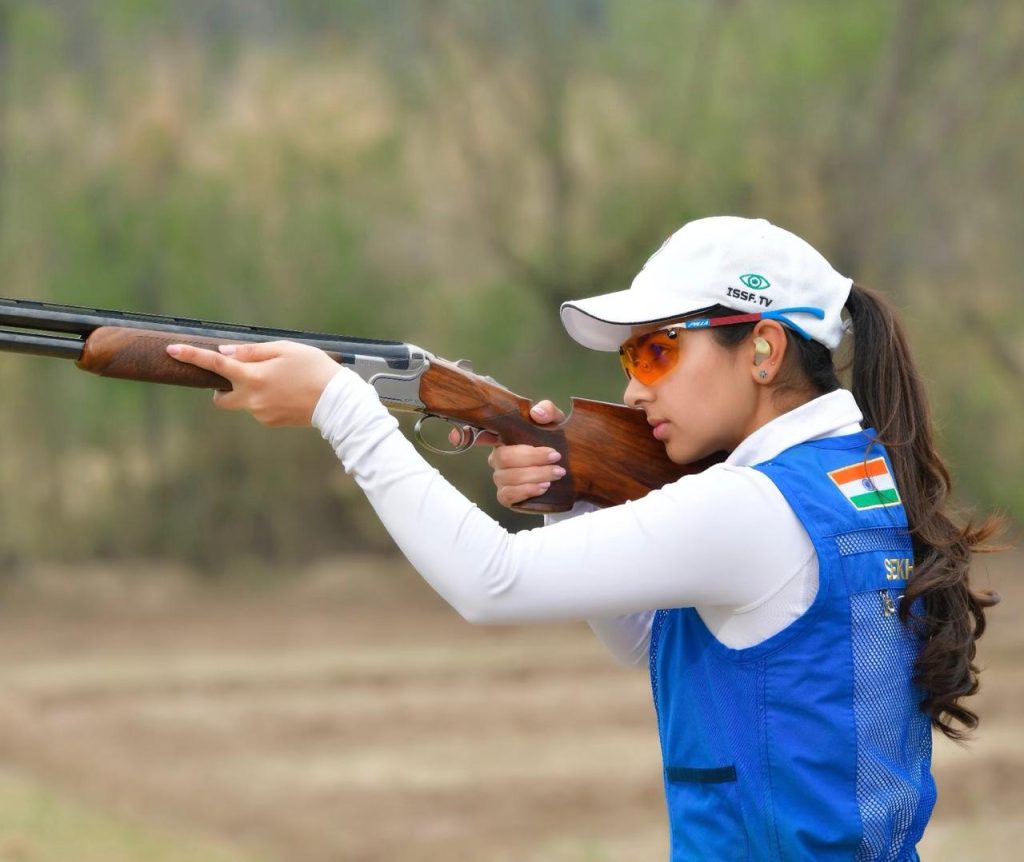 Lonato (Italy), July 12 (IANS) India's Ganemat Sekhon shot a perfect round of 25 but agonisingly missed making the final of the Women's Skeet despite shooting a national record score of 120 in qualifying at the ISSF World Cup, here.
Shooting at the Trap Concavarde Shooting Range, the India number one was left to rue the two rounds of 23 over the previous two days of qualifying as American Dania Jo Vizzi, the eventual gold medallist, piped her to the sixth and final qualifying spot with a score of 121.
It was an American 1-2 as Samantha Simonton and Dania fought it out in the end stages with the latter eventually prevailing 54-50 in the 60-shot final. China's Jiang Yiting won bronze.
Maheshwari Chauhan and Darshna Rathore, the second and third Indians in the field, shot scores of 114 and 104, to finish 32nd and 58th among medal contenders.
In Men's Skeet, Anantjeet Singh Naruka, was the best Indian on show, shooting a qualifying score of 119 for a 48th place finish in a huge and quality field of 158, including those shooting for ranking points only.
Tokyo Olympics silver medalist Jesper Hensen topped the field with a perfect 125, while reigning World Champion AzmyMehelba of Egypt and three-time Olympic Champion Vincent Hancock, who took out Tokyo champion Gabrielle Rossetti of Italy in a shoot-off, also made the finals with scores of 123.
Gurjoat Khangura, the second Indian hope and Mairaj Ahmad Khan shot scores of 116 and 112 to end in 69th and 96th positions among contenders, respectively.