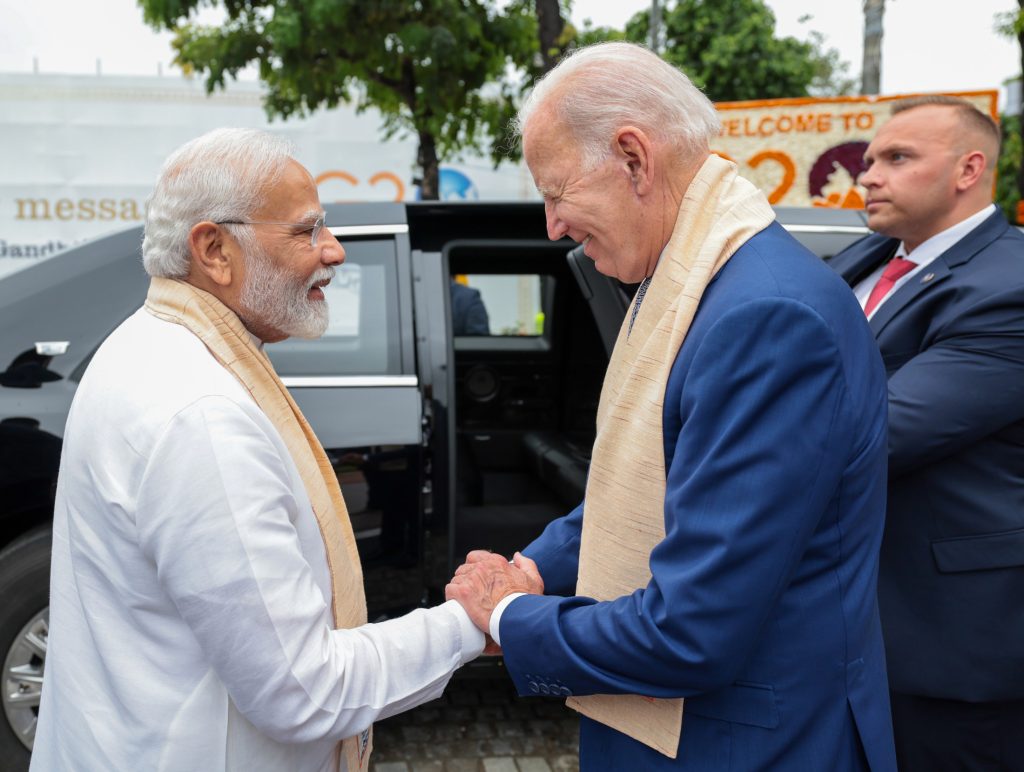 New York, Sep 12 (IANS) Chinese President Xi Jingping's decision to stay away from the G20 New Delhi summit may have been intended to deny Indian Prime Minister Narendra Modi his finest moment but he with US and European leaders cleverly figured out how to counter China effectively on the global stage, Time Magazine said in its latest issue hitting the stands.
Fellow G20 nations from Brazil to South Africa have hailed India's success in drafting the final New Delhi declaration that remained as elusive as ever just days before world leaders gathered in the Indian capital. The most difficult part for the G20 presidency led by India was not just finding consensus on Russia's war in Ukraine, but how to handle an equally challenging issue of elevating the African Union as a full G20 member and taking action on issues like climate change and debt restructuring , top priorities of emerging markets.
The final outcome may have angered Ukraine, which was not invited to the summit but was in Bali last year, and saw the compromise on war language as weaker than what leaders produced just a year earlier on the Indonesian island resort, Time said.
For the US and its allies, any criticism of the joint communique which on substance was similar to Bali but little impact on the ground is a small price to pay for giving Modi a win that bolsters India's status as a rising power capable of blunting China's global influence, a host of writers at the Time magazine said in the special feature on Delhi's G20 summit.
US President Joe Biden saw in India his administration's best hope of isolating China and Russia — and providing a booster shot to the US-led world order.
The result showed that Washington is finally learning the language of the so-called Global South, with India as its principle guide, media reports said.
Some commentators point to the watered-down language on Russia-Ukraine as a weakness leading to the sign of Western 'climb-down', said Milan Vaishnav, director of the South Asia Program at the Carnegie Endowment for International Peace.
"But there's another way of looking at it: The West is also invested in making sure India gets a win. A lack of consensus would have been a huge disappointment for India."
G20's summit dynamics were best illustrated by US President Joe Biden's late night meeting with Indian Prime Minister Narendra Modi at his official residence where critical issues were hammered out in advance.
"If there was a moment that illustrated the summit dynamics, it was Biden's meeting on Saturday to discuss White House-led efforts to deliver more financing to developing nations."
Biden has been championing the cause of broad basing World Banks finance with increased contributions from member countries to enable the multilateral institution to bail out developing countries in peril which received China's loans under coercive practices.
US has pledged additional funding to the tune of $18.5 billion for this purpose to the World Bank.
Biden was pictured with the Indian-American President of the World Bank Ajay Banga and Indian Prime Minister Narendra Modi, Brazil's President Luiz Inacio Lula da Silva and South African President Cyril Ramaphosa — key members of the BRICS grouping, minus China and Russia.
That bloc expanded earlier this month, posing a challenge for the Group of Seven advanced economies, reports said.