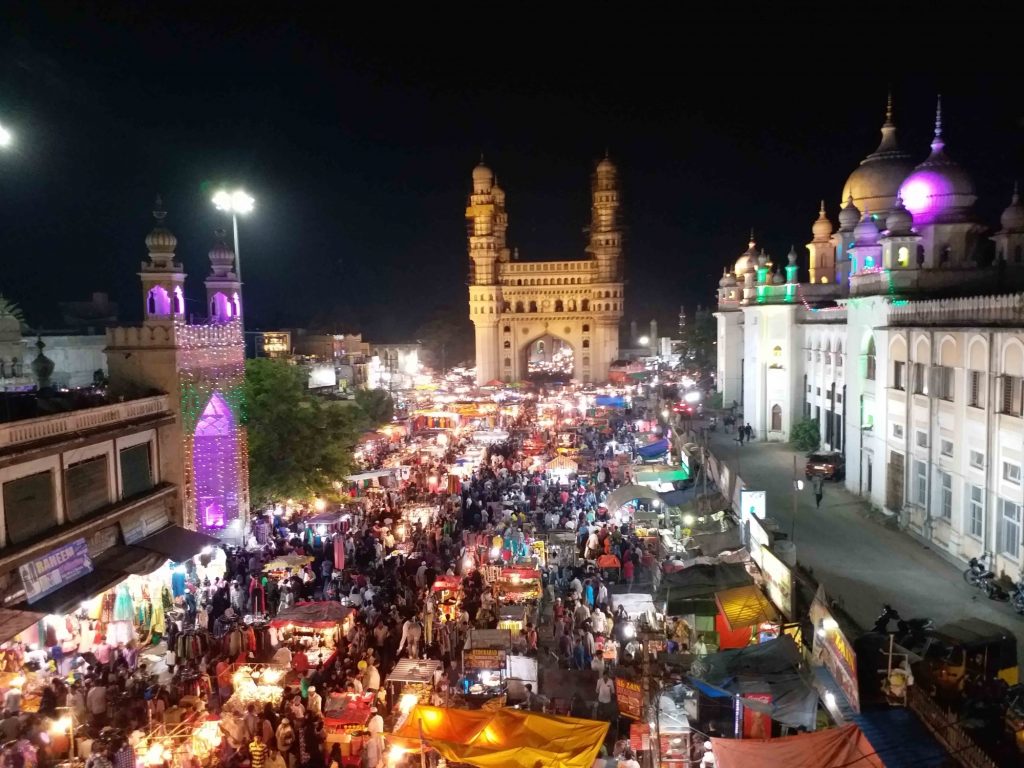 Hyderabad, Aug 6 (IANS) Charminar, the symbol of Hyderabad, will now be lit throughout the year.
The façade illumination of the famous monument was inaugurated by Union Minister for Culture and Tourism G. Kishan Reddy on Saturday night.
The iconic structure was lit in the colors of tricolor on the occasion.
The Union Minister announced that Charminar will be lit every day in the evening, throughout the year.
Charminar was built in 1591 by Mohammed Quli Qutb Shah, the fifth king of the Qutb Shahi dynasty.
The 432-year-old edifice stands at a staggering 160 feet from ground level. It has four minarets after which it is named.
Kishan Reddy said that the project by the Archaeological Survey of India (ASI) by National Culture Fund (NCF) and Indian Oil Foundation (IOF), will further boost tourism to the historic site.
IOF is a non-profit trust created by Indian Oil to protect, preserve and promote India's rich cultural heritage.
The union minister said a similar illumination project will be taken up soon for Golconda Fort, Warangal Fort and Thousand Pillars Temple.
Kishan Reddy said the government was making efforts to get the UNESCO heritage tag for the historic Charminar and Golconda fort. He noted that both the monuments were included in the UNESCO tentative list of heritage sites.
The union minister pointed out that Ramappa Temple has already been declared a UNESCO world heritage site.
He said the Centre was taking steps to build museums and upgrade the existing ones. A tribal museum will be established soon while infrastructure at Salar Jung Museum will be improved further.
Telangana's minister Srinivas Goud, local corporators and officials of ASI, NCF and IOF were present.