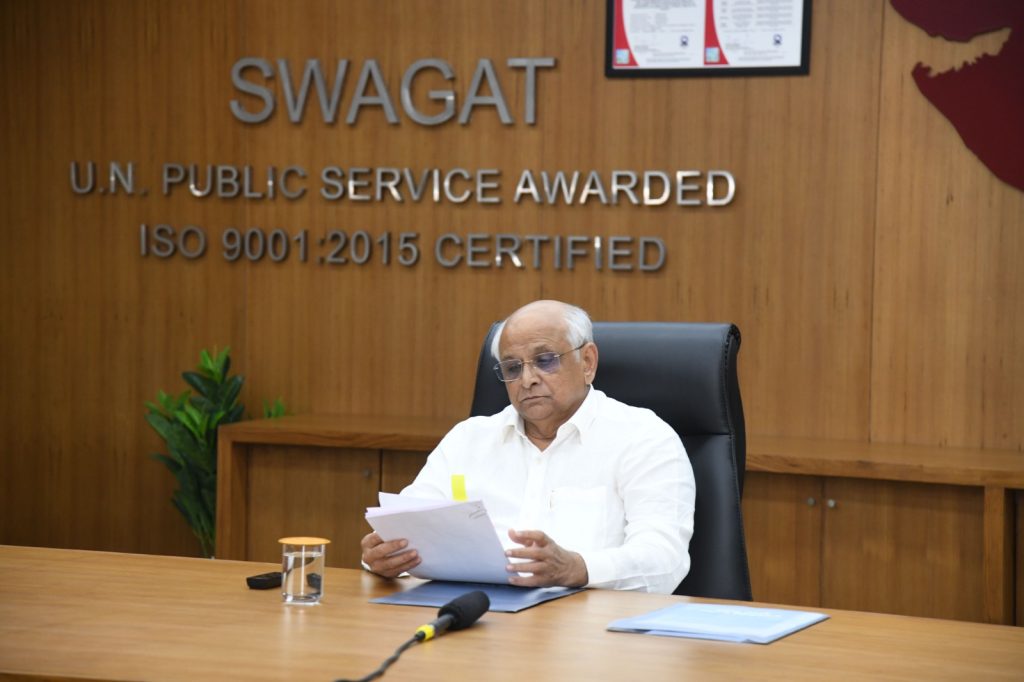 Gandhinagar, Aug 24 (IANS) Gujarat Chief Minister Bhupendra Patel on Thursday directed the Forest Department to conduct Environment Impact Assessments (EIAs) for both ongoing and proposed major projects within the state's sanctuary areas.
During the 22nd meeting of the State Board for Wildlife, which was chaired by Chief Minister, he said that the necessity of carrying out comprehensive environmental impact studies for projects involving railway lines, underground pipelines, and optical fiber networks within forest sanctuary areas.
The meeting was attended by Forest Minister Mulubhai Bera and Minister of State Mukesh Patel as well.
The projects included widening or repairing unpaved roads, constructing drains, establishing 66 KV sub-stations and power lines, and laying underground pipelines by IOC within sanctuaries such as Gir, Jambughoda, Purna, Jessore, Narayan Sarovar, and Kutch Sanctuary. These proposals adhered to the provisions outlined in Section-29 of the Wildlife Protection Act-1972.
A notable proposal was also presented during the meeting: the proposal to lay a new broad gauge line from Taranga Hill to Ambaji-Abur Road within the Eco Sensitive Zone area of Balaram-Ambaji Sanctuary, with an emphasis on preserving wildlife.
Nityananda Srivastava, Principal Chief Conservator of Forests (Wildlife), presented an extensive overview of the implementation of the amended Wildlife Protection Act-1972 in the state since April 1, 2023.
The meeting underscored the empowerment of District Collectors to ensure equitable compensation and transparency, in line with Section 25-A of the Land Acquisition, Rehabilitation, and Resettlement Act 2013.
Deliberations encompassed Article 33, emphasising the role of the Chief Wildlife Warden in supervising, overseeing, and safeguarding sanctuaries, adhering to the endorsed management plan and Central government guidelines.
Announcements included the designation of 38.23 hectares of Prempara land as the Prempara Sanctuary under the Wild Animal Protection Act-1972, as an alternative to using forest land for the Magharadi Small Irrigation Scheme in the Junagadh district.
Wildlife conservation and breeding efforts were addressed, with insights into animal population growth. The meeting delved into population surges among species such as dolphins, bears, vultures, wolves, jackals, chitals, and nilgais, as recorded in the last census.