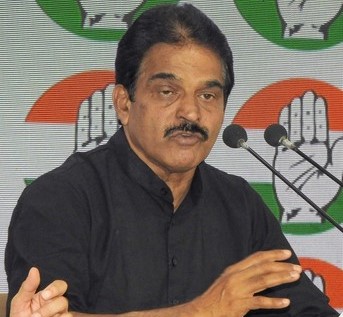 New Delhi, Aug 24 (IANS) Congress leader K.C Venugopal on Thursday slammed Prime Minister Narendra Modi for taking the limelight of India's Chandrayaan-3 mission success saying that the all the credit for the historic feat goes to scientists behind the mission.
In a tweet, Venugopal, who is the Congress general Secretary (Organisation) said, "The excitement and pride of the Chandrayaan 3 landing will stay with us for a long time. ISRO Chairman Dr Somanath's leadership truly created history and we extend our hearty congratulations to him and his team."
Slamming the Prime Minister, the Rajya Sabha MP said, "However, the Prime Minister must answer some for his hypocrisy. You were quick to come on screen and take credit after the landing, but why has your government failed so terribly in supporting the scientists and the ISRO? Why did the HEC engineers who worked on Chandrayaan 3 not receive their salaries for the last 17 months? Why did you cut the budget for such crucial missions by 32 per cent?"
"These are the heroes of our country, they run a world-class space research program, but you have no regard for their talent and hard work. To add insult to injury, you hogged the limelight when that moment was about the scientists' achievements," Venugopal added.
India's ambitious lunar mission Chandrayaan-3 touched down on the moon's south pole on Wednesday evening, propelling the country to an exclusive club of four nations including the United States, China and Russia, and making it the first country to land near the south pole of Moon.
It landed near the South Pole of the moon after travelling about 3.84 lakh km for over 40 days.
With the landing, a major portion of the Rs 600 crore Chandrayaan-3 mission has been realised.