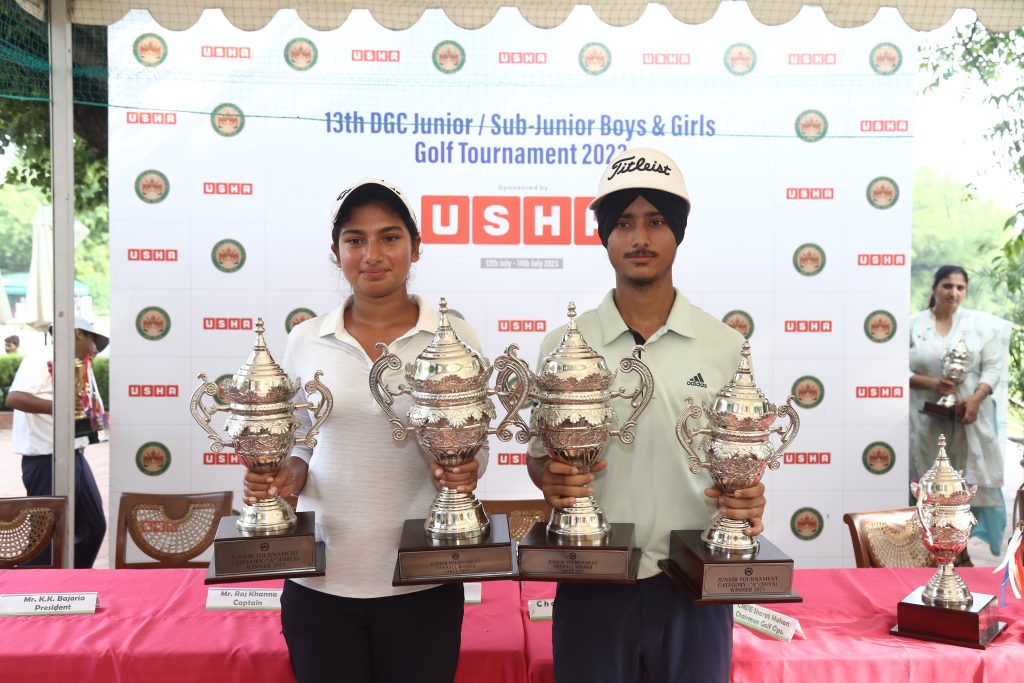 New Delhi, July 21 (IANS) The 16-year-old Keya K. Badugu emerged as the overall winner in the girls category while 17-year-old Jujhar Singh won the overall boys prize at the 13th DGC Junior/Sub-Junior golf tournament, which concluded at Delhi Golf Club, here on Friday.
The three-day sporting event, presented by USHA, saw enthusiastic participation of more than 100 golfers, aged between 8 and 21 years, who played 18-holes per day, on both the Lodhi and Peacock Courses.
"To see the number of youngsters participating in the tournament every year is great. Being out there on the greens for six hours every day in this weather says something for their tenacity. The amazing talent and sportsman spirit they display belies their age, and I'm sure we will definitely see some of them grow on to the world stage," said Anuva Saurabh, Tournament Coordinator DGC.
Golfer Zahaan Qureshi, founder of Little Masters Junior Golf Tour, and son of Nonita Lal Qureshi and Faisal Qureshi was the chief guest on the occasion.
"The tournament has been good, we saw obviously more than 100 kids participating this year. Even village kids are participating, so the opening of golf towards the children, who can't afford the membership has become better. It has something which they are expanding, they are also trying to penetrate, where there is skill available, but may not have the access of the facility. So that is something which golf has opened up and USHA really believed in it and have been supporting inclusivity," Komal Mehra , Head of Sports Initiatives and Associations at USHA International told IANS.
"During this championship, the participation is from across various members and non members kids. We are seeing inclusiveness and I think that's something we at our company believed in. Hence, we support these tournaments, where kids from the village, who probably have a good skill of swing or have a good skill of playing the particular sport but they don't usually get a platform or opportunity to enter such elite clubs.
There shouldn't be any barrier for children, so we are really appreciating the fact that even the kids of caddies are participating and getting that level playing field, which is very touching," she added.