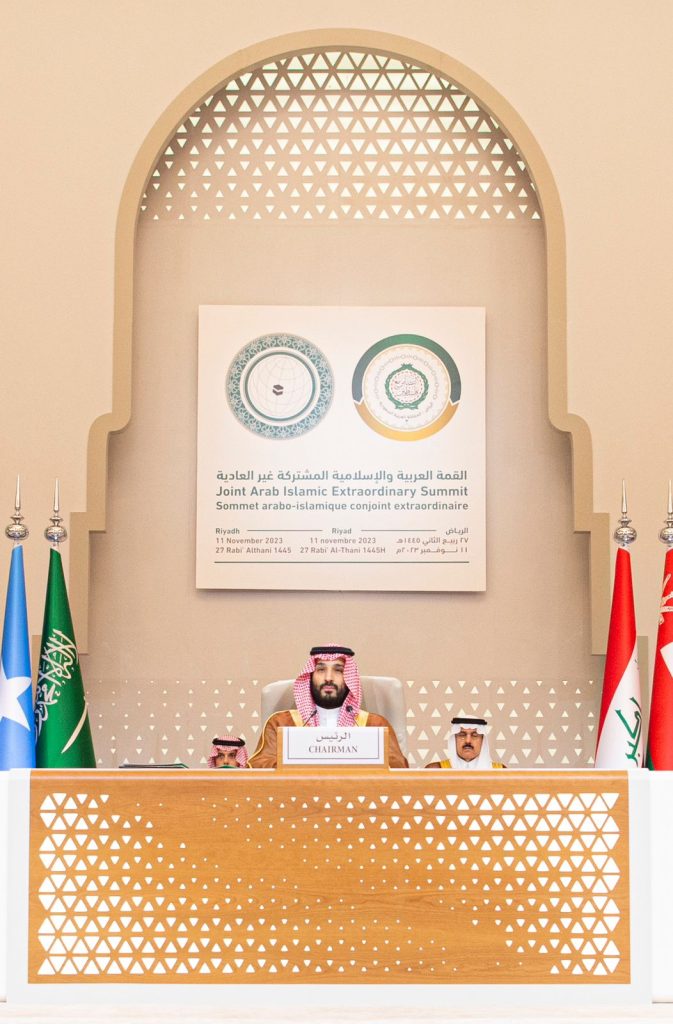 New Delhi, Nov 11 (IANS) Saudi Arabia Crown Prince Mohammed Bin Salman on Saturday said that the humanitarian catastrophe in Gaza highlights the failure of the UN Security Council.
"This humanitarian catastrophe in Gaza highlights the failure of the Security Council. The international community must put an end to Israeli violations," Saudi Gazette quoted the Crown Prince as saying while he was chairing the Arab-Islamic meet in Riyadh.
Mohammed Bin Salman said that Saudi Arabia has made continuous efforts since the beginning of the current events to protect civilians in Gaza Strip.
"Saudi Arabia has continued to consult and coordinate with effective countries in the world to stop the war," he said during the meeting.
He said the only path to achieve security, peace, and stability in the region is by ending the occupation, siege, and settlement, and ensuring the legitimate rights of the Palestinian people.
"Establishing their independent state with East Jerusalem as its capital is must," the Crown Prince told the leaders, as reported by the Saudi Gazette.
He has also unequivocally rejected the ongoing aggression and forced displacement of Gaza residents.
"We hold the occupying authorities accountable for the crimes against the Palestinian people. Humanitarian corridors in Gaza must be opened immediately," he said.
Saudi Arabia is hosting a joint Arab-Islamic summit to discuss the situation in Gaza.
Israel has launched relentless air and ground attacks on Gaza — including hospitals, residences, and houses of worship — since a cross-border attack by Hamas, on October 7. At least 11,078 Palestinians have been killed, including 4,506 children and 3,027 women.