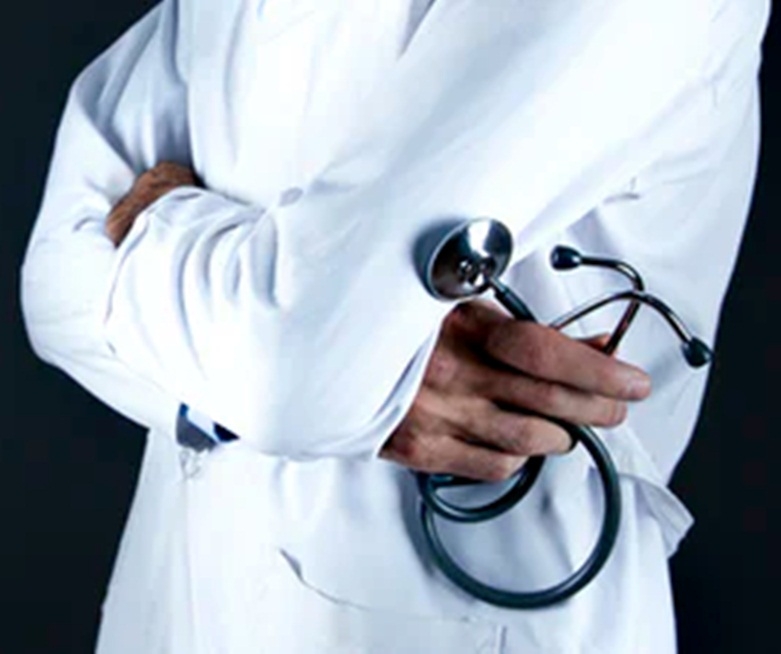 New Delhi, July 20 (IANS) A team of doctors in Bengaluru has successfully performed the world's first minimally invasive (keyhole) cardiac surgery on a Bangladeshi man with heart on the right side of his chest, called dextrocardia, instead of the normal left.
Dextrocardia is a rare congenital heart defect, in which the heart is in an abnormal position in the chest. It occurs in 1 in 10,000 people.
The patient Yeashin Bhuiyan, 47, was suffering from complex triple vessel disease — an extreme form of coronary artery disease (CAD), which happens when coronary arteries struggle to supply the heart with enough blood, oxygen and nutrients.
Bhuiyan successfully underwent coronary artery bypass surgery (CABG) at Narayana Health City, Bengaluru, where doctors performed the procedure by making a small incision on the right side of the chest, making this the first of its kind ever performed in the world.
"We achieved a groundbreaking milestone in cardiac surgery by performing the world's first minimally invasive procedure on a right-side heart. The surgery's challenging nature was due to the shift from the usual left-side approach to performing it from the right side. This necessitated significant modifications to instruments and techniques," Dr. Raghu M. G., Senior Cardiac surgeon, Narayana Health City, Bangalore, told IANS.
"The team achieved this impressive feat by making a small incision of just five centimetres on the right side of the chest, delicately manoeuvring through the ribs to access the heart without any bone cuts. The procedure involved bypassing all blocked arteries caused by coronary artery disease and was performed on a beating heart, ensuring minimal disruption," he added.
Bhuiyan, a diabetic has been having exertion induced pain on the right side of his chest for about six months. A chest X- ray revealed dextrocardia, and then the clinical symptoms coincided with the cardiac origin of the disease.
The procedure was performed on June 16 and Bhuiyan was removed from the ventilator within four hours and discharged within five days, Dr. Raghu told IANS, noting that "the patient's recovery was impressive".
While the exact cause of dextrocardia is unknown, gene defects passed down through families are majorly responsible. In most people with dextrocardia, other organs in the chest and abdomen are also reversed. These include the lungs, stomach, liver, and spleen. If the heart and other organs are in a reversed or "mirror image" position, this is called dextrocardia with situs inversus.
Dextrocardia with situs inversus is associated with less than 10 per cent of cardiac abnormalities and has shown almost similar frequency to the normal population in terms of coronary artery disease.
The incidence of CAD in patients with dextrocardia is not well-established, but it is thought to be higher than in the general population.