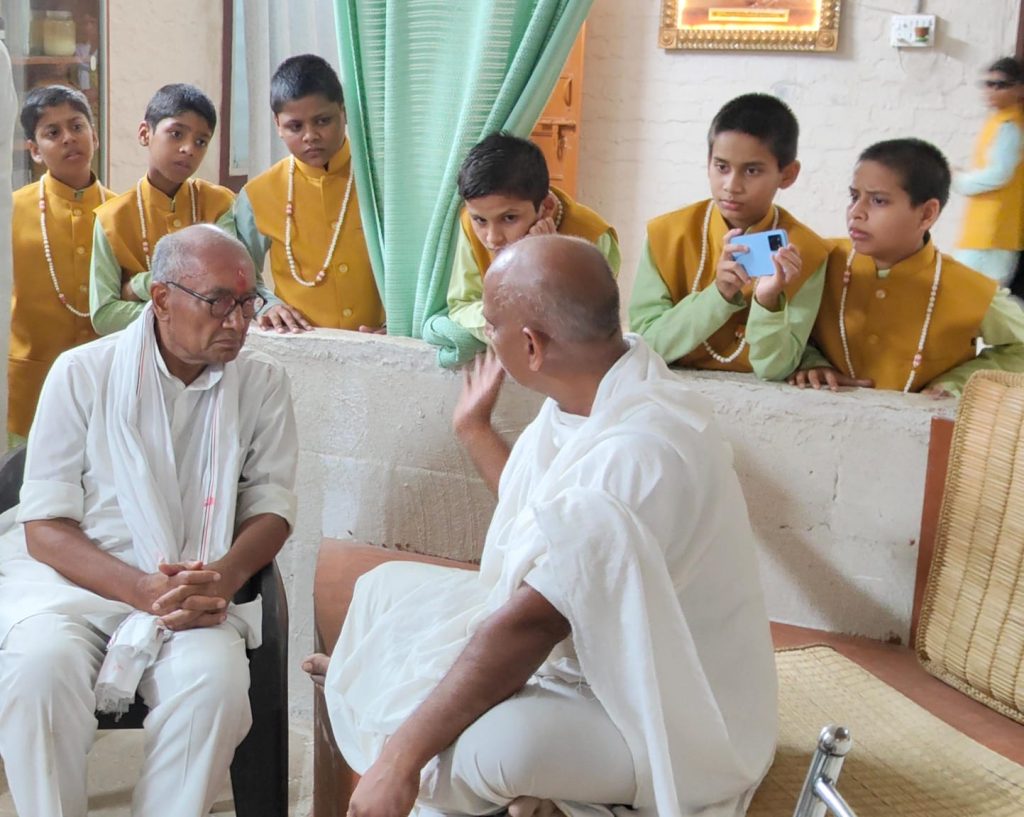 Bhopal, Aug 17 (IANS) With the Assembly elections in Madhya Pradesh nearing, veteran Congress leader and Rajya Sabha MP Digvijaya Singh undertook a barefoot padayatra of about 18 kms to woo the Gurjar community in Bhopal.
He started the parikrama of Lord Devnarayan pilgrimage area located in Barkhedi Dev village at around 3 p.m. on Wednesday. Singh, who has walked from Kanyakumari to Kashmir during the Bharat Jodo Yatra led by Rahul Gandhi earlier this year, completed his circumambulation at around 9.30 p.m. walking barefoot on the pebble-stone paths.
The two-time former chief minister offered his prayers at a temple of Lord Hanuman enroute and also at another temple built on the hill.
Digvijaya Singh's barefoot padyatra wasn't a surprise as he has already proven his fitness during Bharat Jodo Yatra and also during the 293-day Narmada Parikrama before the 2018 Assembly election.
This barefoot yatra has created a buzz in the political circles as the elections are just three and half months away in Madhya Pradesh.
Political observers said it was an attempt to convince the Gurjar community, which has a population of about 35 lakhs in Madhya Pradesh.
Singh chose the pilgrimage area of Lord Devnarayan of Berasia Assembly constituency to help this large farming community. There are about 50,000 voters of the Gurjar community in the Berasia Assembly seat. He also visited Acharya Vidyasagar Gurukul located in Imla village of Berasia, where he was welcomed by a group of students with Vedic chants. Singh took blessings from Acharya. After this, he kept on touring the villages of Berasia Assembly till late night.