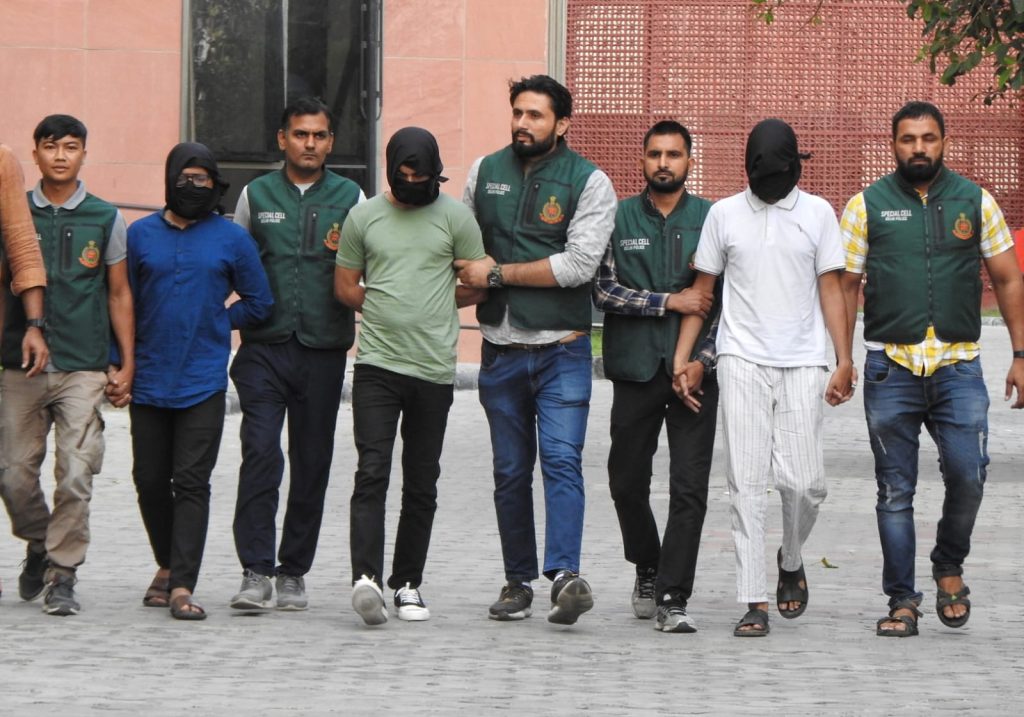 New Delhi, Oct 2 (IANS) In a major breakthrough, the Special Cell of Delhi Police has arrested Mohammad Shahnawaz Alam, a.k.a. Shafi Uzzama, who was on National Investigation Agency's (NIA) list of most-wanted terrorists, an official said on Monday.
The police have also arrested Shahnawaz's two associates and recovered incriminating materials from their possession, including those suspected to be used in IED fabrication.
According to the police, Shahnawaz was arrested from the Jaitpur area in the national capital.
"His associates — Mohammad Rizwan Ashraf and Mohammad Arshad Warsi — were arrested from Lucknow and Moradabad in Uttar Pradesh, respectively," said the official.
As per the police, the arrested trio holds engineering degrees.
Based on initial questioning, the police said that the accused had conducted reconnaissance in multiple areas across western and southern India with the intention of establishing their base in the Western Ghats.
During investigation, the police also seized elementary plastic tubes, iron pipes, various chemicals, timing devices, and other materials that could potentially be used in the production of explosive devices from Shahnawaz's possession.
A pistol and cartridges were also found from his possession, the police said.
The police revealed that they have also recovered literature related to bomb-making, suspected to have been sent by their handlers from across the border.
Earlier, the NIA had announced a reward of Rs 3 lakh for the capture of Shahnawaz for his alleged involvement in the Pune IS case.
Shahnawaz, who works as an engineer and is a resident of Delhi, had managed to escape from police custody in Pune. Subsequently, he had been living in the national capital.
On September 30, the NIA had initiated a rigorous search operation in Central Delhi to locate three individuals with suspected links to the Islamic State.