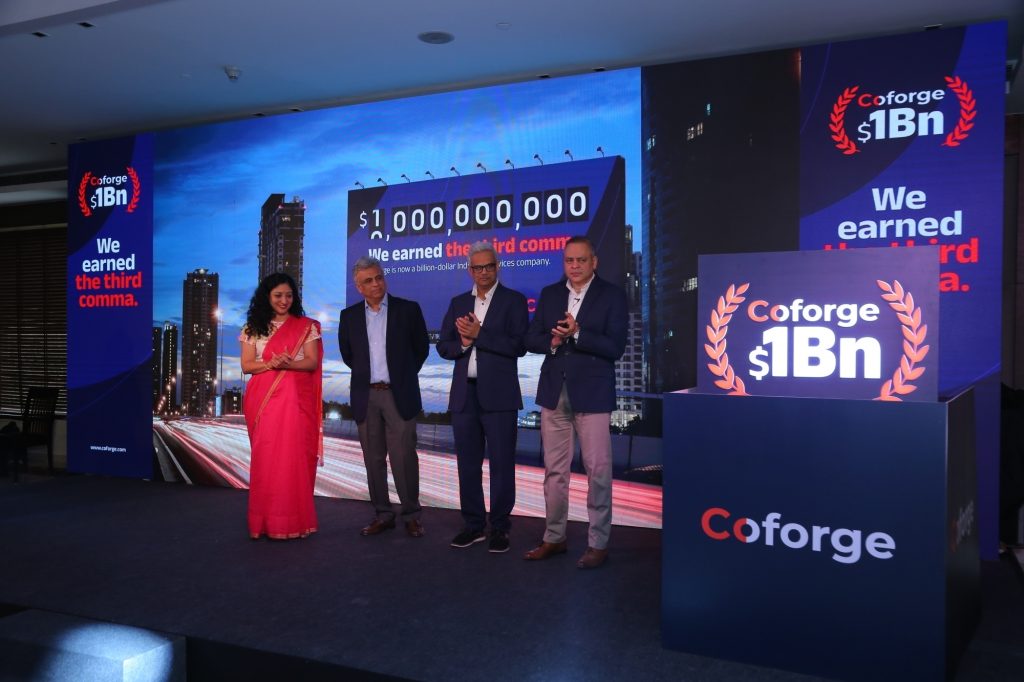 New Delhi, July 20 (IANS) Global IT solutions organization Coforge on Thursday reported 21.4 per cent increase in revenue (year-on-year) for the first quarter of FY24, saying that net headcount increased by 1,000 employees during the quarter.
Revenue for the quarter was $271.8 million, up 2.7 per cent (on-quarter) and adjusted EBITDA margin for the quarter stood at 16 per cent.
The board has recommended an interim dividend of Rs 19 per share, and the date for this payout will be August 3, the company said in a statement.
Record order intake was $531 million, the sixth consecutive quarter of $300+ million order intake, it added.
"The five-year $300 million total contract value (TCV) deal in the banking and financial services (BFS) space, along with another five year $65 million TCV deal in the same sector, underlined the execution rigor of the team," said Sudhir Singh, CEO, Coforge.
"During the quarter, we increased our net headcount by 1000 employees to support future growth, fully rolled out the annual salary increments for our employees on April 1 and honoured all commitments to onboard campus hires," he added.
The quarter's performance has set the company very well for meeting its annual revenue guidance of 13-16 per cent growth in constant currency (CC).
Coforge also secured the 'Great Place to Work 2023-2024' award for the third consecutive year.