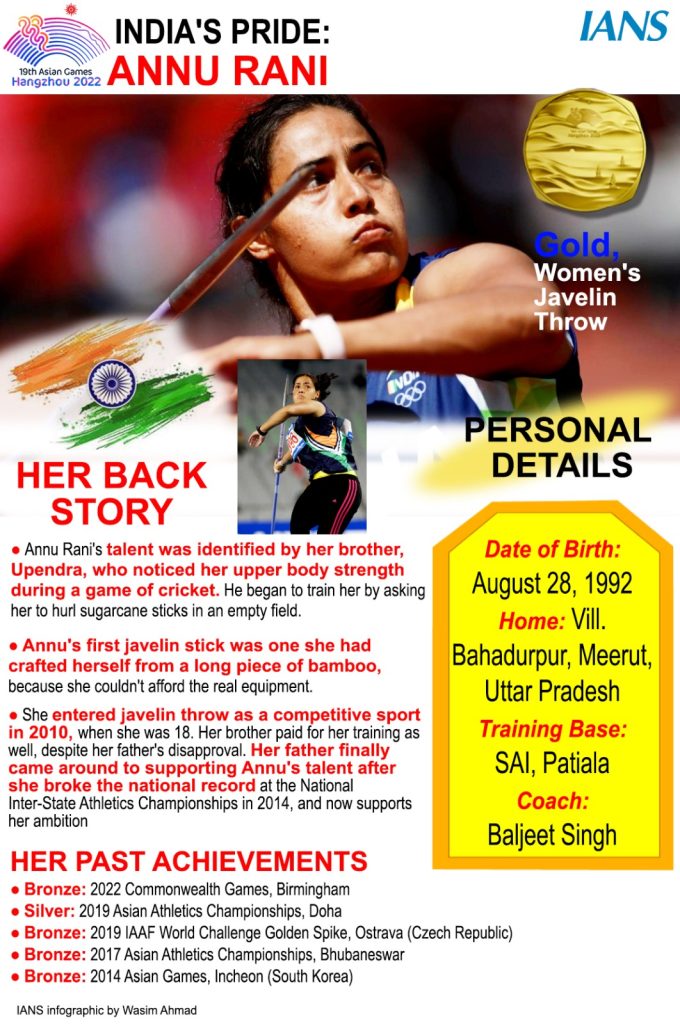 Hangzhou, Oct 3 (IANS) Annu Rani won the gold medal in the women's javelin final, securing her season best of 62.92m throw here on Tuesday.
Starting with 56.99m in the first attempt, Rani went big in the fourth attempt with 62.92m.
Rani's second attempt of 61.28m saw a new season-best, however, she lost her lead briefly in the second attempt to Sri Lanka's Nadeesha, but with her 4th attempt, the Indian went ahead for another season-best of 62.92m.