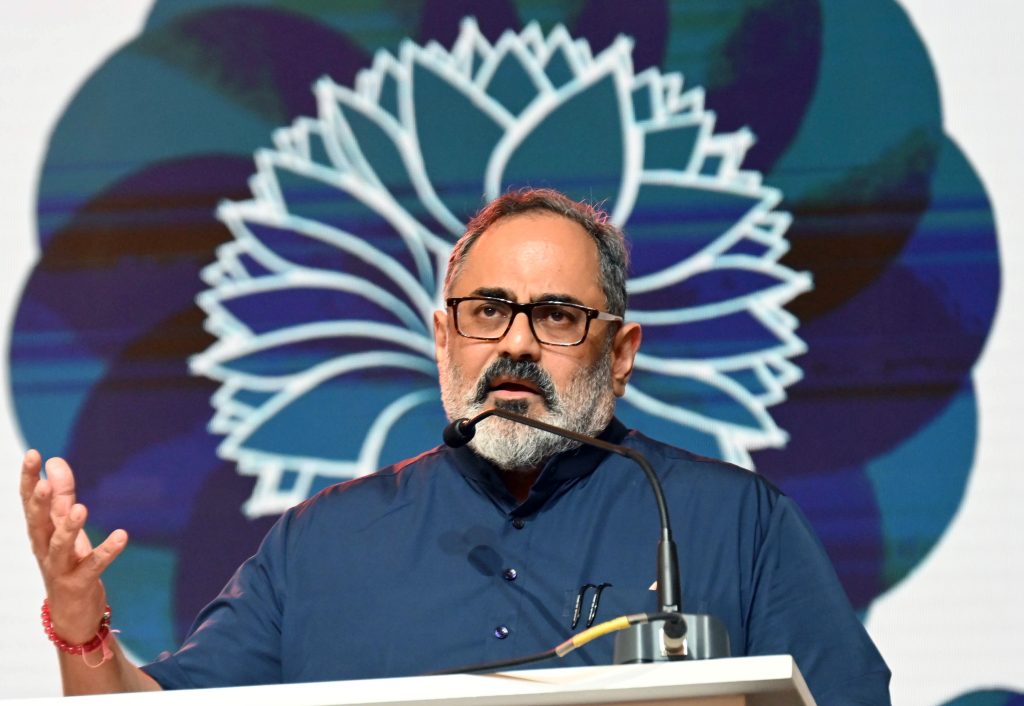 New Delhi, Nov 3 (IANS) After the successful AI Safety Summit in the UK, the Global Partnership on Artificial Intelligence (GPAI) in New Delhi next month will further deliberate upon the risks associated with artificial intelligence (AI) — in the presence of world leaders — before a global framework is reached in Korea next year, Rajeev Chandrasekhar, Minister of State for Electronics and IT, said here on Friday.
Chandrasekhar, who attended the UK summit this week as India, along with 27 countries, signed a declaration pledging to work on the assessment of risks linked with AI, said that about two years ago, the government started talking very clearly about what ought to be the principles and foundational elements around policy-making for the today and the tomorrow of technology.
"We have been talking about openness, safety and trust and accountability. We have always argued that innovation must not get ahead of regulation. We have spoken about the need to have safe and trusted platforms," he told reporters here.
At the UK summit, "we have proposed, and this will certainly be a theme at the GPAI and the India AI summit, that technology should not be demonised to a point that we regulate it out of existence and innovation," the minister noted.
He said that the future of tech ought to be architected by countries coming and working together on mitigating the potential risks associated with technologies like AI.
"The governments will work in an urgent manner and by the South Korea AI summit next year, we will have the global framework in place," the minister said.
As the council chair of GPAI, India is set to host the annual summit at Pragati Maidan in Delhi from December 12-14.
The summit will see participation from AI experts, multilateral organisations, and other relevant stakeholders from 28 GPAI member countries and the European Union.