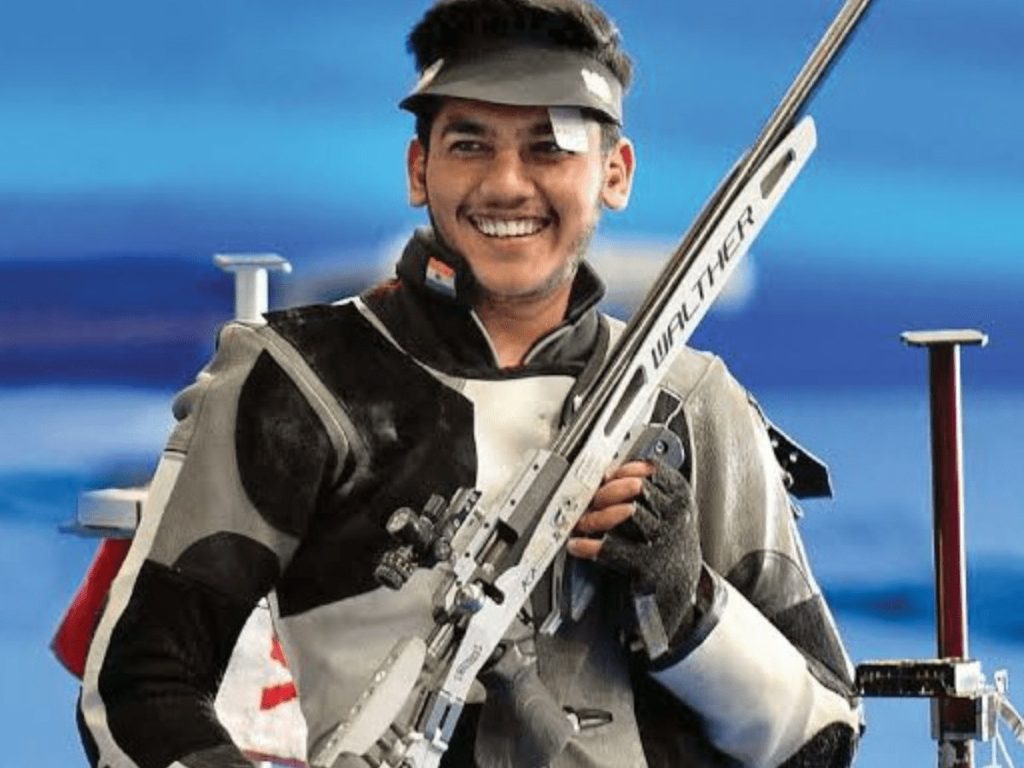 Chengdu (China), July 30 (IANS) As the race for medals gathered pace, India won a gold each in shooting and archery as it maintained its fourth position in the medals tally at the 31st FISU World University Games here with five gold, two silver and four bronze medals.
On the second day of competitions on Sunday, the archers led the way with spectacular teamwork and precision shooting and claimed one gold, one silver and two bronze medals. The shooters were not too far behind as they bagged one gold, one silver and one bronze medal to add to the three gold medals they had won on the opening day of competitions on Saturday.
The talented compound archers made their mark with Aman Saini and Pragati scoring a historic triumph on the world stage, bagging gold in the Compound Mixed Team event.
Saini and Pragati defeated the South Korean pair of Sua Cho and Park Seunghyun, beating them 157-156 with the Indians scoring 38, 40, 40, 39 as against Korea's 40, 39, 37, 40.
Chinese Taipei won the bronze medal after beating China in the playoffs, winning 158-155.
Shooter Aishwary Pratap Singh Tomar won the other gold for India on Sunday in the Men's 50m Rifle 3-positions, beating Gavin Barnick
of the United States 461.7-458.8.
Aishwary Pratap Singh Tomar had finished second in the qualifying stage, with a score of 1184 with 79 inner 10s. China's Liu Yukun topped the qualifying round with 1189 points and 75 inner 10s. Among fellow Indians, Sartaj Singh Tiwana finished 19th in 1160 (55x) while Surya Pratap Singh ended 22nd with 1158 (53x).
The Compound women's team of AVneet Kaur, Purvasha and Pragati claimed the silver medal, losing to the Republic of Korea team of Sooin Sim, Han Seungyeon and Sua Cho 229-224 in the final.
The Indian team went behind 57-54 in the first set but then tied with them on 57-57 in the second, still trailing by three points. The two teams were again tied 58-58 in the third before Korea won the fourth end 57-55 to win the gold medal.
The Indian team of Vijayveer Sidhu, Udhayveer Sidhu and Adarsh Singh won the silver in the Men's 25m pistol rapid-fire team event. The Indian team scored an aggregate of 1729 with 59 inner 10s while the Korean team shot 1736 with 42 inner 10s.
The Indian Women's Recurve Team of Sangeeta, Reeta Sawaiyan and Tanisha Verma finished third and claimed a bronze medal.
The trio of Sangampreet Singh Bisla, Aman Saini and Rishab Yadav also clinched a bronze medal in the Compound men's team event.
The day's third bronze medal was claimed by the Men's 50m rifle 3-Position team.