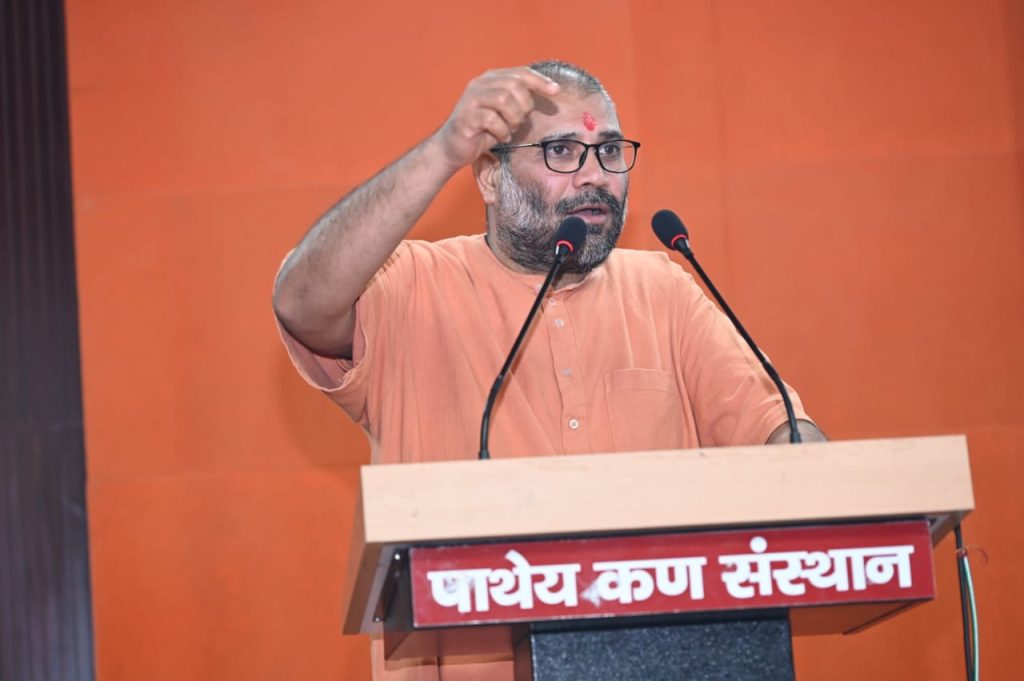 Jaipur, July 28 (IANS) The World Hindu Congress this year wll take place in Bangkok from November 24 to 26, founder of the World Hindu Foundation Swami Vigyananand announced here.
Vigyananand made the announcement at a seminar organised at the Maharishi Narad Auditorium of Patheya Kan Sansthan here on Thursday.
"The Hindu society will get respect in the world only when the present and future generations work hard and wisely, using their brains and resources in the right direction. For this Hindus need to focus single-mindedly on rebuilding the spiritual and physical heritage," he said.
An engineering graduate from IIT Kharagpur, Vigyananand said that the Hindu community has no coherent global platform to raise and address issues affecting it.
"But now the time has come to break this anomaly and take the Hindu society to the 21st century and beyond. The Hindu society needs to come together on a common platform with a common purpose and a shared vision to move forward with confidence in the future. It will have to grow with strategic preparedness."
He said that Hindu society has to be prepared strategically to influence important areas like economy, education, media and politics to move forward.
"In the words of Kautilya, economy is the source of strength. This is more applicable to the modern world as well. The direct meaning of the power of a nation is economic power."
He also emphasized on education saying that a society which is not well educated is unable to sustain itself for a long time. It is education that brings positive social change.
With much to give to the world, he said that from Alexander to the Arabs, the British, the Portuguese, the Dutch and the French colonized Hindus for more than twenty centuries.
"They were persecuted and forcefully converted. Miraculously Hinduism and Hindus survived. Today Hindu society is taking a new turn. We have much to offer to the world today. Now the time has come for the present generation of Hindus to take this legacy forward."